The Royal Norwegian Air Force has begun initial operations with search and rescue-roled Leonardo Helicopters AW101s at Orland air base – the second location to go live with the 15.6t rotorcraft.
Taking over from aged Westland Sea Kings, the three-engined AW101s have so far only been operated from Sola air base in the south of the country. That is the home of 330 Sqn and the location of a test and evaluation unit for the helicopter.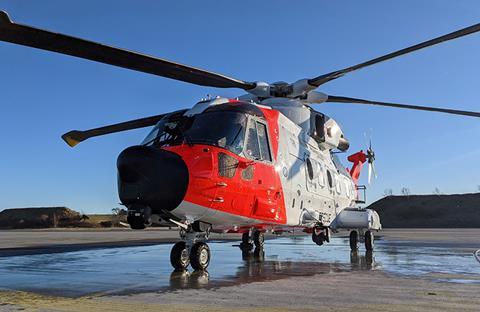 Activities at Orland went live on 14 May and usher in a month-long period of flying to test the operational readiness of crews and support staff.
A third base at Banak, inside the Arctic circle in the country's far north, will go live with the AW101 at the end of the year.
Oslo has so far received 11 of an eventual 16 AW101s, with the most recent delivery taking place last month.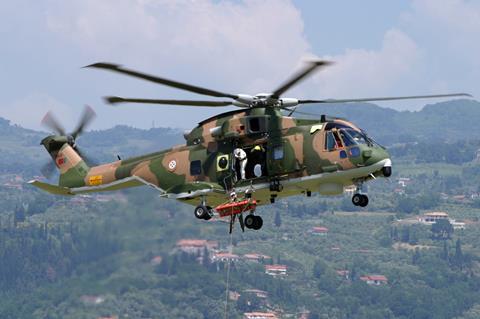 Separately, the global AW101 fleet has now surpassed 500,000 flight hours, the manufacturer has announced, with the lead example having exceeded 7,500h.
Built in Yeovil in southwest England, AW101s are operated by the UK and Italian navies, plus the air forces of Canada, Denmark, Italy and Portugal, among others.