Oil companies will only "have themselves to blame" if they are forced to pay more for offshore helicopter transport services or see their operations hampered by the lack of available aircraft, a leading consultancy has argued.
In its report, Sleep-walking into crisis, Air & Sea Analytics warns that the offshore helicopter industry now has little to no spare capacity.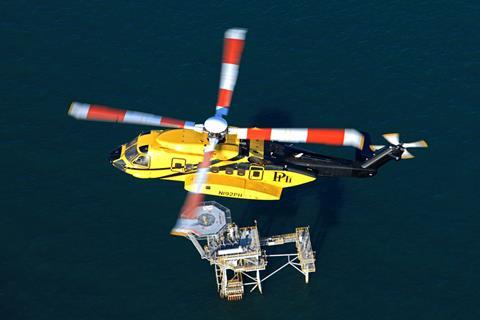 Soaring demand has sharply increased the number of super-medium and heavy helicopters under contract, but shortages of spare parts mean "this is not translating yet into a comparable increase in aircraft flying", it says.
In the recent period of severe over-capacity, end-users benefited from a pool of back-up aircraft, even if these spares were not part of their contract provisions with operators.
"The situation today is that these 'free back-up' aircraft are not available, either because they have been contracted elsewhere to another customer or because they have been grounded due to lack of parts," says the report.
"We fully expect that in the next 12 months there will be end-users that see lower availability of their service and interruptions to their crew change activity."
Air & Sea argues that the end-users – by and large oil companies – will "be hard hit" by the "double-whammy" of lower aircraft availability and "substantial price increases" as operators pass on higher lease rates.
But the report is certain on where the fault lies: "[Oil companies] have themselves to blame as they created the conditions to preclude investment in this mission-critical industry.
"Oil companies may cry 'discipline', but discipline isn't just about money. Discipline is making sure your people are safe. Discipline is making sure your people can rely on an aircraft being there for a ride to work and for a ride home," it says.
The report points out that offshore helicopter services account for just 2% of upstream oilfield spending and that less than half of the sector's rotorcraft fleet are compliant with the most up-to-date safety standards.
"Safety advisors have been warning since the beginning of the downturn [in the mid-2010s] of the dangers of treating offshore aviation as a commodity," it adds.
Airframers may benefit from the tight market providing the expected replacement cycle kicks off.
But with the four big civil helicopter manufacturers chasing sales in a relatively small part of the segment, relatively long lead times, and future production plans for the Sikorsky S-92 uncertain, it is not clear which will be best placed to take advantage, the report adds.

Dominic Perry is deputy editor of Flight International but also contributes extensively to flightglobal.com. Although specialising in the coverage of the helicopter industry, he has written on most topics in aerospace – be they commercial, defence or business aviation. In addition, there has been an increasing focus on the decarbonisation of the industry and zero-emission flight initiatives.
View full Profile