Piasecki Aircraft will later this year open the doors of a new production and R&D site in Coatesville, Pennsylvania, having purchased the plant from helicopter manufacturer Sikorsky.
Lockheed Martin-owned Sikorsky closed the facility – where it built S-76 and S-92 helicopters – in 2022 on the back of sluggish demand for both civil types but Piasecki plans to breathe new life into the plant.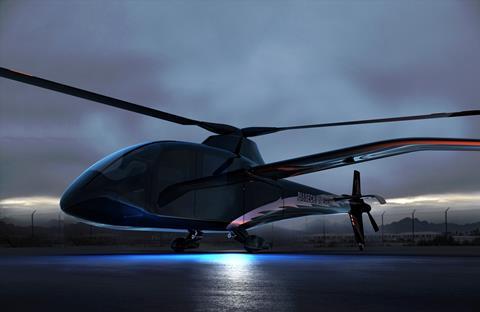 It intends to transform the 20,350sq m (219,000sq ft) facility into an advanced research and development centre for "next-generation" vertical take-off and landing (VTOL) aircraft, unmanned air systems and "related enabling technologies". Operations at the plant will begin in the autumn.
Piasecki – itself a storied helicopter manufacturer – says it will develop and build its planned hydrogen fuel cell-powered PA-890 helicopter in Coatesville. It hopes to eventually recruit 400 employees for the factory by 2028.
"This world-class facility will serve as a strong foundation for future growth and will enable us to expand our R&D and production capabilities as we deliver transformational vertical-lift technologies to the defence and commercial markets," states chief executive John Piasecki.
He cites Coatesville's "deep roots within the helicopter industry, its highly-talented workforce, and its robust supplier network" as reasons for its selection.
Piasecki's existing headquarters and plant are in Essington, Pennsylvania, around 28 miles (45km) to the southwest. Other nearby rotorcraft manufacturers include Boeing and Leonardo Helicopters.
The PA-890 is a compound helicopter design featuring a four-blade main rotor, swivelling tail propeller and a 11.8m (39ft)-span wing. Power comes from a 640kW HTPEM fuel cell system supplied by ZeroAvia.
Certification and service entry for the 200nm (370km)-range rotorcraft are targeted for 2028. Piasecki claims five launch customers for the PA-890.
Proof of concept studies will first be performed using an EDM Aerotec Coax ultra-light helicopter modified with a ZeroAvia fuel cell powertrain, which Piasecki hopes to fly by year-end.

Dominic Perry is deputy editor of Flight International but also contributes extensively to flightglobal.com. Although specialising in the coverage of the helicopter industry, he has written on most topics in aerospace – be they commercial, defence or business aviation. In addition, there has been an increasing focus on the decarbonisation of the industry and zero-emission flight initiatives.
View full Profile