The UK is to become the first international customer for the upgraded Block II version of the Boeing Chinook helicopter, with the Royal Air Force (RAF) to take 14 examples in the MH-47G special forces guise.
Deliveries of the tandem-rotor helicopters under the £1.4 billion ($2 billion) deal are to begin in 2026, the UK Ministry of Defence (MoD) says.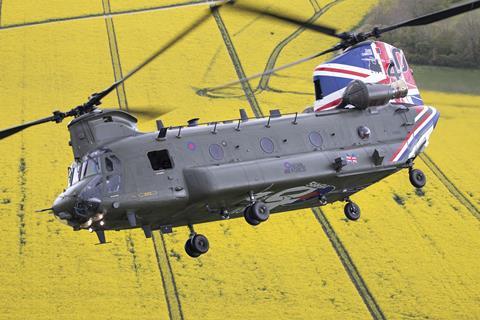 However, the acquisition will also see the RAF cut its Chinook fleet from 60 at present down to 51.
In its recent Command Paper Defence in a competitive age, the MoD said that the RAF was "retiring its oldest CH-47 Chinook helicopters", with the nine oldest examples to depart.
However, the MoD now says that as the new batch of Chinooks arrive, this will "allow the next 14 oldest aircraft to be retired".
Announcing the acquisition, the MoD says: "The 14 aircraft will be purchased from the US via a Foreign Military Sales agreement and includes development and manufacture over the next decade."
While the MoD declines to confirm the variant to be purchased, FlightGlobal understands that it is the newest Block II iteration of the MH-47G. That version is already being acquired by the US Army Special Operations Aviation Command.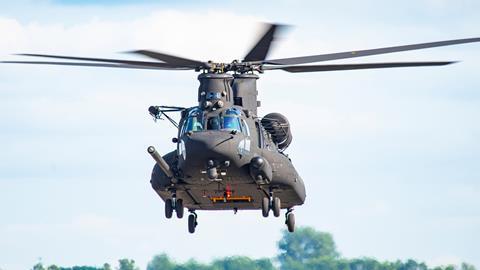 The MH-47G Block II features several enhancements, such as an improved structure, reduced weight, updated rotor blades and a new drivetrain.
Cirium fleets data shows that seven of the RAF's current fleet are over 40 years old, with a further 13 examples over 39 years old.
In all, the RAF operates 38 of the older HC2 variant, which have been progressively upgraded to the HC6A standard. Its inventory also includes 14 new HC6s and eight HC5s.
All are now equipped with Boeing's Digital Automatic Flight Control System.