Autonomous systems specialist Rotor Technologies is pressing ahead with the development of its R550X uncrewed helicopter having recently completed a flight-test campaign using a pair of smaller prototypes.
In total, the two R220Y aircraft – based on the Robinson Helicopter R22 light piston-single – accumulated more than 20 flight hours and over 80h of engine run-time during the campaign.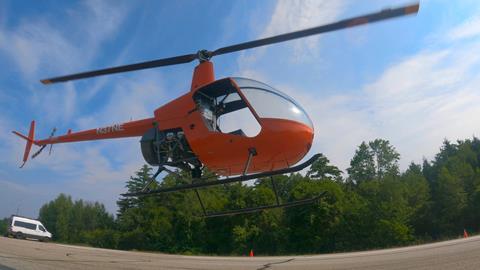 To create the R220Y, Rotor Technologies removed seats, pilot controls and the instrument panel from the R22s, and integrated its autonomous flight-control system.
Manoeuvres successfully executed during testing included autonomous hover and forward flight, as well as longer-range missions, although the helicopter remained in direct line of sight of a ground control station. Vision-based sensors were also trialled during the sorties.
Although the flights were uncrewed, the R220Y currently requires a pilot to remotely control the vehicle when the autonomy system is not engaged, says Rotor Technologies.
It plans to bring to market in 2024 the R550X, an "uncrewed utility helicopter" based on the R44 Raven II, that will offer payload capacity of 550kg (1,210lb) and more than 3h of endurance.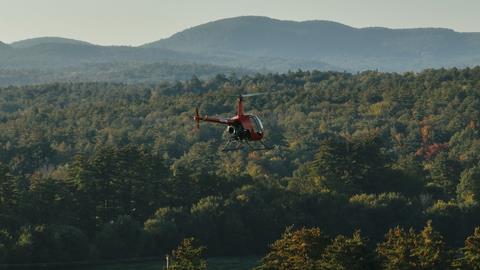 Rotor Technologies sees the R550X as performing "hazardous operations" such as firefighting, crop dusting, and remote cargo delivery "without putting pilots' lives at risk".
"We're working with a set of close partners to put the R550X into revenue operation in 2024," says chief commercial officer Ben Frank.
"No other company is close to performing commercial operations with an autonomous helicopter of this size."
Rotor Technologies in the future intends to certify its autonomous flight-control system for passenger flight.
Powered by a single Lycoming IO-540 six-cylinder engine, the standard four-seat R44 has a maximum take-off weight of 1,134kg and an empty weight of 683kg.
Curiously, Rotor Technologies is not the only company looking to add next-generation systems to the R44: California-based Tier 1 Engineering in late 2022 completed a record-breaking flight using an all-electric version of the helicopter.

Dominic Perry is deputy editor of Flight International but also contributes extensively to flightglobal.com. Although specialising in the coverage of the helicopter industry, he has written on most topics in aerospace – be they commercial, defence or business aviation. In addition, there has been an increasing focus on the decarbonisation of the industry and zero-emission flight initiatives.
View full Profile