Russia and China appear to have finally signed an agreement that will allow the two countries to begin development of a new heavy helicopter, but the rotorcraft will not enter service for another 13 years.
Talks have been ongoing since an initial pact was hammered out in 2016, but appeared to have stalled over the division of work on the project between China's AVIC and Russian Helicopters.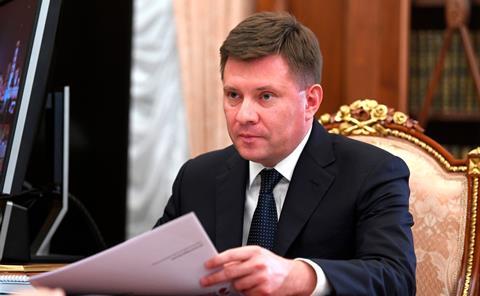 But in a meeting with President Vladimir Putin on 8 November, the Russian manufacturer's director general Andrey Boginsky said that a contract had been signed on 25 June.
Russian Helicopters will be responsible for the transmission, tail rotor and the ice protection system, he says.
"It is a rather big project that will take approximately 13 years. It will involve hard work, which is why it is a serious project for us, and especially for young people, a project on which we will be working for a long time, also accumulating additional skills and competencies," Boginsky is quoted as saying on the Russian president's official website.
Previously referred to as the Advanced Lift Helicopter, or AC332, the rotorcraft would be in the 40t weight class, have a maximum internal load of 10t and a range of 340nm (630km). Models presented by AVIC showed a seven-bladed main rotor and five-bladed tail rotor. First flight was targeted for 2032.
Russian Helicopters' largest current production model is the 56t Mil Mi-26t.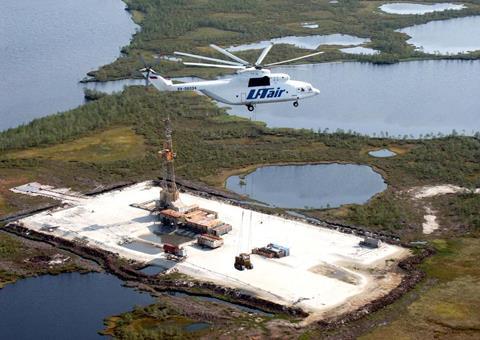 During the meeting, Bogisnky also referenced another development project for a single-engined light-twin. While not naming the helicopter, his indication that it has co-axial rotors points to the VRT500 from its VR Technologies subsidiary.
An initial flight-test prototype is currently being worked on, he says, plus associated ground-test equipment.
Development activities are being undertaken by "our subsidiary in Europe, in Italy", he says, in order to ensure Western certification standards.
Russian Helicopters sees the VRT500 as being able to meet a rising demand for urban air mobility services.
However, Boginsky rules out electrifying the platform, noting that current battery technology would only allow for a flight of around 20min. "This is certainly not enough to make this project commercially viable," he states.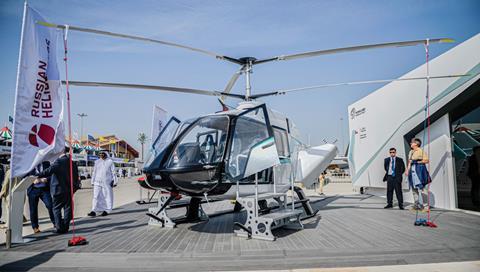 Instead, as an initial step, the manufacturer will use a battery to provide emergency power in case of a failure of the VRT500's Pratt & Whitney Canada PW207V turboshaft.
"If its engine fails, it can stay in the air up to five minutes, and the crew can find a place for an emergency landing while still in the air," says Boginsky.
Further ahead an all-electric version is contemplated, he says, "we believe after 2030 it will likely become reality".
At the Dubai air show in 2019, Russian Helicopters signed a provisional deal with the United Arab Emirates' Tawazun Economic Council for the sale of a 50% stake in VR Technolgies. However, that agreement was awaiting final approval by Moscow.