Russian Helicopters has performed the maiden sortie of its new Mil Mi-171A3 – a hovering flight that lasted 15min.
During the flight a series of low-speed handling manoeuvres were carried out, says the manufacturer.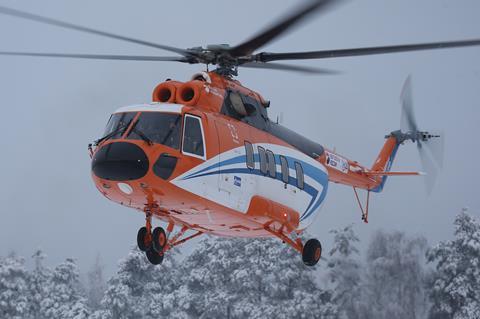 Development of the latest variant of the long-running heavy-twin began in 2018; Rb1 billion ($13.5 million) in funding for the project was allocated by the Russian trade and industry ministry in 2020.
Designed for offshore transport missions, the Mi-171A3 includes a new airframe which integrates a crash-resistant fuel system into the cargo bay floor. It also features modernised avionics, which have been upgraded for offshore operations and flights in the Arctic.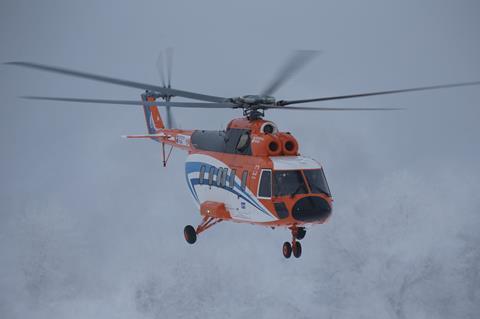 Widespread use of composite materials has also cut airframe weight over the A2 variant, says Russian Helicopters. It will also meet international oil and gas transport standards.
Maximum take-off weight is at 13t, and range is 540nm (1,000km) - a 108nm increase on the A2 - with capacity for 24 passengers.