The South Korean government has signed a W47.1 billion ($39.7 million) contract with Korea Aerospace Industries (KAI) for two additional KUH-1P Chamsuri helicopters for police work.
The two rotorcraft are parapublic variants of the Surion military helicopter, and will be delivered by February 2023, says KAI.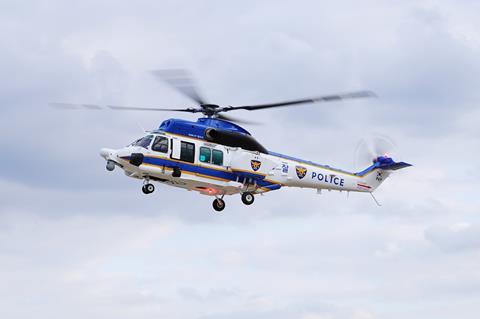 The two new rotorcraft will be equipped with electro-optical/infrared imaging systems, search lights, as well as medical equipment for emergency medical services (EMS) work.
The acquisition will eventually bring the police Chamsuri fleet to 10 examples.
By 2023 there will be 16 parapublic Surions in service. In addition to the 10 police helicopters, three examples will be serving with the coast guard, two will be dedicated to EMS, and one to the forest service.
KAI adds that even though overseas exhibitions are cancelled owing to the coronavirus pandemic, it continues to market helicopters overseas.
Cirium fleets data shows that there are 125 KUH-1 variants in service. The two biggest operators are the army with 92 and the Korean marines with 17.