Spain has finally given its approval for the Tiger MkIII programme, clearing another obstacle to the upgrade of the Airbus Helicopters attack rotorcraft.
Disclosing the approval on 21 December, Spain's council of ministers says it intends to receive its modernised Tigers between 2030 and 2034.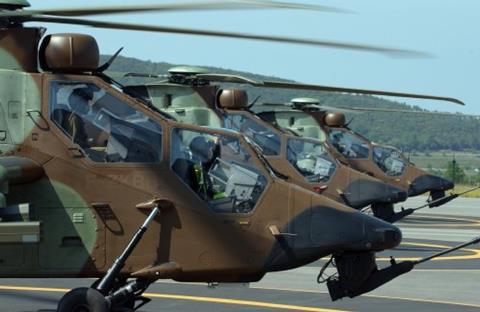 Although originally envisaged as a tri-national modernisation programme, to date only France and Spain have signed up, with Germany postponing a decision on its participation until the end of 2022, Madrid says.
At present, a total of 85 Tigers are covered by the MkIII upgrade: 67 French army Tiger HADs and 18 Spanish army HAD/Es, from respective totals of 69 and 23.
Costs and industrial participation will be allocated on that basis, says the council of ministers, although the modernisation work will be conducted at Airbus Helicopters' plant in Albacete, Spain.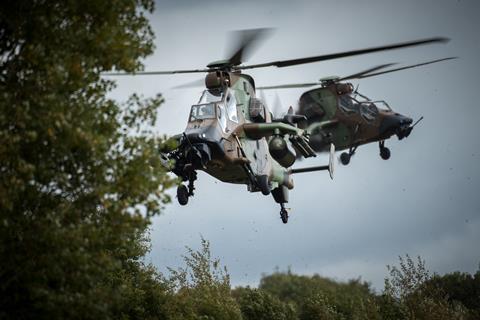 Upgrades will include new sensors, crew helmets, weapons – including air-to-air and air-to-surface missiles – communications and avionics systems. Airbus Helicopters in late November said it hoped to achieve full operational capability for the MkIII rotorcraft by the end of the decade.
Spain will spend a total of almost €1.9 billion ($2.1 billion) on the MkIII upgrade: €707 million from the industry ministry as programme "pre-funding" from 2022-2028, and €1.8 billion from the defence ministry running over the 2029-2037 period.