Leonardo Helicopters foresees two tiltrotor milestones now taking place in 2024, with the service entry of the AW609 and first flight of the Next Generation Civil Tiltrotor (NGCTR) having likely slipped into next year.
Both events had been forecast for 2023, but the individual complexities of the two projects have driven the schedule slippages, the airframer admits.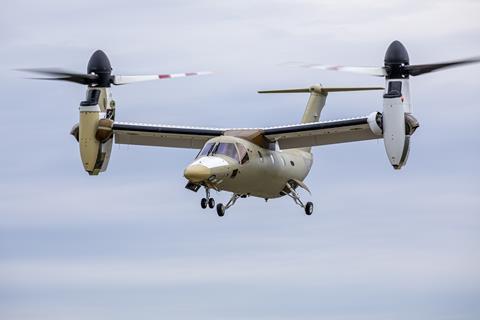 Gian Piero Cutillo, managing director of Leonardo Helicopters, says that progress is being made towards achieving US Federal Aviation Administration (FAA) certification for the AW609.
A pre-type inspection authorization (TIA) flight was conducted with FAA staff in Italy last month using the programme's first production-representative aircraft, Cutillo told journalists at a pre-Heli-Expo briefing on 6 March.
"This makes the first time the FAA has flown the AW609 in preparation for the first TIA flight activity which is expected shortly," he says.
He describes the flight-test effort as being in its "final stage" and says the airframer is "making important progress" with the US regulator.
But pressed on the schedule for certification and service entry, Cutillo adds: "It is difficult to say if we are able to do this within '23 or next year but we are getting close to that timeframe.
"There remains some degree of uncertainty due not only to the product… but also to the process of certification that we are validating together with the FAA."
In part, the delay is due to the complexity of the certification, which sees the AW609 the first aircraft to be approved under the FAA's new powered-lift regulatory framework.
However, there will be no further changes to the tiltrotor. "Development is now over," says Matteo Ragazzi, Leonardo Helicopters head of engineering. "The aircraft is doing what it is supposed to be doing as advertised." Achieving certification will now require adhering to the FAA's processes, he adds.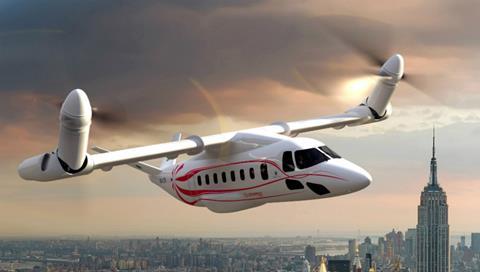 Meanwhile, work continues on the NGCTR, a technology demonstrator being developed through the EU's Clean Sky 2 initiative. At the start of the project in 2014 a first flight was envisaged in 2020.
Assembly of the NGCTR is ongoing, says Ragazzi: "We want to power it up as soon as possible – both electrically and the powerplant itself.
"The key milestones will be achieved in 2023 and the first flight is probably going to be something like 2024, based on the progress of the partners," he adds.
Management of the NGCTR's development has been made more complicated than a typical programme thanks to the involvement of more than 60 partner companies, adds Ragazzi.

Dominic Perry is deputy editor of Flight International but also contributes extensively to flightglobal.com. Although specialising in the coverage of the helicopter industry, he has written on most topics in aerospace – be they commercial, defence or business aviation. In addition, there has been an increasing focus on the decarbonisation of the industry and zero-emission flight initiatives.
View full Profile