Russian airline Utair has signed for 50 Mil Mi-8AMT heavy-lift helicopters as part of a fleet modernisation.
To be delivered from 2022, the agreement with Russian Helicopters, unveiled at the MAKS air show, also commits the manufacturer to improve the efficiency of the M-8AMT to allow operation with a two-person crew.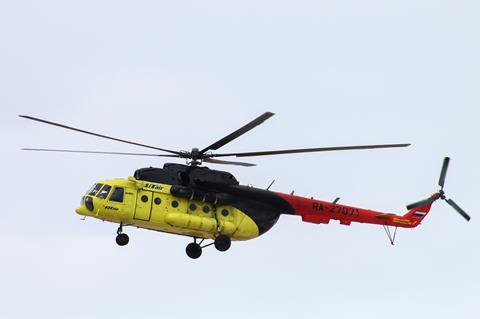 Andrey Boginsky, director general of Russian Helicopters, points out that two-person operation has previously been implemented on the related Mi-171A2, whose launch customer was Utair.
The Mi-8AMT can carry up to 27 passengers or 4t of cargo, the airframer says.
Utair says it will use the new helicopters to support oil and gas projects, initially for the Vostock Oil development in central Russia on behalf of customer Rosneft.
"Together, we managed to create a unique product for the world helicopter market with the highest level of flight safety at a minimum price for heavy helicopters," says Utair chief executive Andrey Martirosov.
"Fleet replenishment will bring a positive budgetary effect and will create many new jobs for pilots, engineers and ground service workers."