Aircraft are not all that is taking flight these days at helicopter-maker Bell.
Optimism is soaring at the Textron-subsidiary, which in April finally secured its win in the US Army's Future Long-Range Assault Aircraft (FLRAA) competition. The service selected Bell's V-280 Valor tiltrotor as successor to Sikorsky's UH-60 Black Hawk, a deal that represents tens of billions of dollars to Bell over several decades.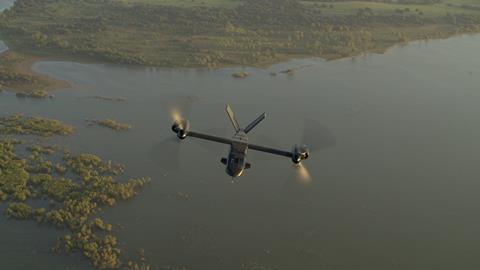 "It's going to absolutely change the future of army aviation," says chief executive Lisa Atherton.
Atherton, who earlier in her career headed Bell's military business, succeeded Mitch Snyder as CEO in April with a mandate to deliver the V-280 as a production combat aircraft.
Snyder retired from the company following the FLRAA win, after nearly a decade in the top role. His efforts to pivot Bell toward the future of aviation through investments in digital manufacturing, advanced design and simulation facilities, and expanding customer support services are widely credited within Bell for securing the FLRAA contract.
"The work that Mitch did… for the last 10 years was to secure the future," Atherton says. "The only way to make sure that we keep that future secure is to hit every single mark on this contract, as needed for the army."
While Bell is taking this year's Paris air show as an opportunity for a victory lap, the focus in Fort Worth has already shifted to scaling up V-280 production.
"It's all about execution. That's the name of the game," says Bell's head of military programmes Keith Flail.
The company is ramping up staffing, purchasing long-lead materials and lining up critical subcontractors ahead of the critical Milestone B decision planned for 2024, when army will formally enter FLRAA procurement.
Until then, the army and Bell are remaining tight-lipped regarding the timeline for fielding of the V-280. However, the service has said it is targeting 2030 for a potential first delivery.
Bell is also competing against Sikorsky for the army's next aircraft development programme – the Future Attack Reconnaissance Aircraft (FARA).
Both firms say they are nearly complete with FARA competitive prototype aircraft, with first flights expected in 2024.
That milestone has slipped roughly two years from the original programme timeline – the result of engine production challenges at GE Aerospace, whose T901 Improved Turbine Engine will power both experimental aircraft.