More carriers are today willing to break rank and look outside the airline alliances for partnerships, according to Qatar Airways chief executive Akbar Al Baker.
Speaking on a panel during the IATA AGM in Doha on 20 June, Al Baker says he does not see "a trend against alliances" but suggests that the ties binding member airlines have loosened.
"What I see happening is that the alliances have lost the discipline that they put in place when they launched," he states. "The people in the alliance have started to look where they have a little bit better interest than their own alliance."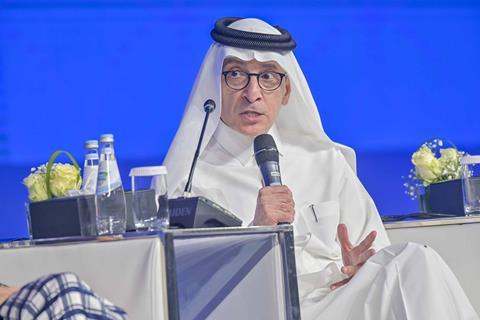 Al Baker suggests he has seen this happening in Oneworld – of which Qatar Airways is a member – and at SkyTeam and Star Alliance.
"And we are doing this," he says. "We are part of Oneworld but if we have an opportunity when our other Oneworld partner in that area, that country, that region does not want to work with us, yes of course we will look at other opportunities because we are, at the end of the day, a business."
Nevertheless, Al Baker insists this "doesn't mean that there is not going to be alliances", even if "it's not necessary to be part of an alliance to survive".
On the latter point, the Qatar Airways chief notes that he used to believe "every airline sometime or the other will be part of an alliance".
But that is no longer the case.
"At that time, I was wrong," he states.