Boeing will only raise aircraft production rates as the supply chain can support it, amid the continued challenges being seen during the ramp-up across the wider aerospace industry.
The aircraft manufacturer is working on reaching a production rate of 31 737 Max aircraft a month, but achieving this has been made harder by widespread global supply chain issues.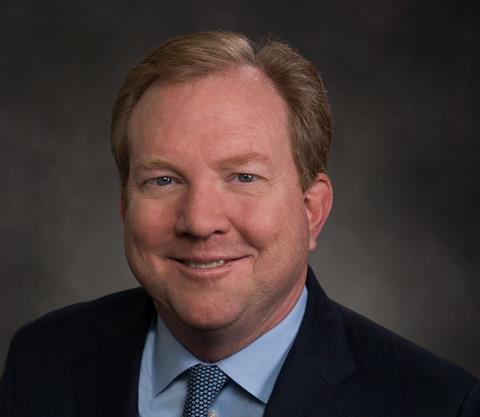 "Our supply chain is going to be a key factor to rate ramp-up and I think that is an industry view, not just a Boeing view," Boeing Commercial Airplanes chief executive Stan Deal tells FlightGlobal in an interview on the sidelines of the recent IATA AGM in Doha.
"When we set rates, we do an assessment of the supply chain, and see as deep as we can. The one thing that was less predictable in this early phase of the ramp-up was the same thing every other issue is looking at: how fast human capital would come back in and at what rate the people who were made redundant got back, and it's been slower than anticipated.
"We are in the midst of ramping up manufacturing and ultimately you need every part to build and deliver an airplane. We are running on a notion of driving operational stability. We are not going to move our product through the production line with empty parts. We've played that play, it doesn't end up with high-quality products at the end."
He acknowledges Boeing has been seeing that supply-chain stress. "We've seen shortages on wires, we have overcome that; we've seen connector issues come through; we've had to pause for a period in late April, early May on the [7]37, we are catching up on that now.
"We are all watching the engine manufacturers as they ramp up because a lot of demand is common point, through the supply chain of the engine manufacturers, so that's a big watch item. We are watching electronic components for the obvious chip shortage and the same issue of human capital coming back in.
"We will only take the next step in the rate ramp-up as we see the suppliers' capability," he says.
Deal says there is a fair "but not infinite amount" the manufacturer can do to positively affect supply-chain issues. That includes actions such as applying Boeing's own resources or management, or offloading demand. "We have done that in the case of wiring, where we had critical choke points. We have a pretty immense fabrication capability inside Boeing, so it's not uncommon for us to say 'you are having some problems, let us help out for so many shipsets'. We've done that already on a number of suppliers," he says.
Deal adds: "This isn't a big cap-ex reinvestment, like the first ramp-up. That has been done. This is now working through that reintegration of human capital coming back."