Last year's rebound in air travel may have seen pilots return to the cockpit in droves after the mass layoffs and furloughs of the pandemic – but the profession remains a largely unhappy one.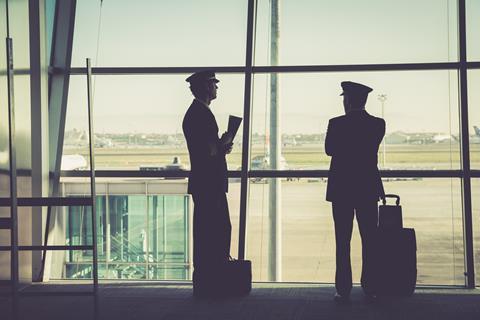 That is according to the latest annual survey of pilot attitudes by Goose Recruitment and FlightGlobal, which finds that more than half of respondents have not had a salary increase for five years, and for one in three pay has fallen.
Only 15% of pilots believe their salary is keeping pace with the rising cost of living, and almost 70% that current levels of pay will persuade fellow aviators to leave the sector.
Sixty-three percent want to change jobs in the next 12 months – the highest figure in the four years of the poll. Meanwhile, the 62% who say that, given the chance to start again, they would choose to become a pilot is also at its lowest. Just 45% would encourage young people to join the profession, another record low.
Most pilots – 55% ­– are concerned about their job security, although this is less than last year's 61%, or the 82% at the height of the crisis.
The survey polled 1,184 pilots across the world during the final quarter of 2022, a period where many airlines – particularly in North America – were reporting difficulty in recruiting flightcrew following an unexpectedly strong recovery in passenger demand.
Normally, this would suggest a market in which pilots in work or seeking employment have the upper hand. In fact, 77% of those polled are currently flying, compared with 62% a year earlier and just 43% who were polled in late 2020 for the 2021 survey.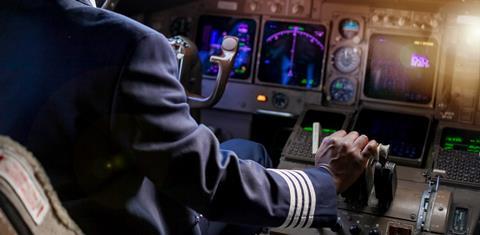 However, responses do not seem to reflect this, suggesting a community still in trauma and having to adjust career expectations after the collapse in air travel when governments enforced Covid-19 restrictions.
In fact, 57% of respondents say they have had to change the type of flying they do because of the pandemic, with that figure as high as 81% among pilots in the Asia-Pacific region.
This is almost certainly because long-haul international travel has been slower to recover than many domestic or regional markets, such as the USA and Europe. This has led widebody pilots to transfer to single-aisle, regional, cargo or agency operations, where pay rates are often lower.
One captain says that when their airline went out of business during the pandemic, the only option was working for a private-aircraft owner and "living in his hotel on call 24/7". Instead they chose to freelance at a UK airport "to have a life, but I earn about half".
NIGHT FLYING
Another reports that, after losing their job with a passenger airline they moved to piloting a freighter, but "this is mostly night flying which is more tiring".
Some have returned to the cockpit after moving out of the profession altogether. One respondent lost their job as a long-haul captain and worked as a correctional officer for two and a half years.
The Asia-Pacific region is the worst affected when it comes to pay. There, 48% of pilots have had their pay reduced. In South America, the figure is 36%. By contrast, in North America, where the traffic recovery began more than 18 months ago, and airlines have at times struggled to find pilots, 73% of respondents have seen their pay increase.
Despite the gloom in the profession, it seems likely that continuing global recovery, including in the long-haul market, will begin to drive up salaries as airlines compete for talent in short supply. In fact, 52% of pilots think salaries will increase over the next two years, with 32% believing they will stay the same.
Moreover, 89% of respondents to the survey believe there will be a shortage of pilots over the next five years, compared with 66% in 2021.
Mark Charman, founder and chief executive of Goose Recruitment, suggests that during the pandemic, most pilots understood that cuts were necessary and sacrificed salaries and benefits for the good of their airline and the industry at large.
"I don't see this goodwill holding out for much longer," he says. "Pilots will want to see their pay return to what it once was. I predict that 2023 will be a year with more remuneration crisis talks than ever before."
The vast majority of those who took part in the survey report that pay and conditions have deteriorated, with one describing airline employers as treating pilots "like bus drivers".
However, a captain flying in North America believes his colleagues already hold the trump cards when it comes to salary. "Pilot pay is crazy right now. It is easy to job-hop for more money if the job doesn't suit you. So many jobs, and so few pilots," he says.
While 77% of pilots polled are currently flying, the picture in the regions is mixed. In North America, 82% are employed, while in China the figure is only 53%, the result of the country's long-running zero-Covid policies, which effectively banned international flying as well as much domestic travel, and were only relaxed at the end of 2022.
Whether pilots plan to fly to retirement age gives another impression of what the future jobs market might look like. In our first survey, just before the pandemic, 71% of pilots said they planned to stay in the job until retirement. That has risen to 75%. However, among pilots in the 25-34 years age group, the figure is just 67%.
IMPROVED SALARY
Perhaps one of the most surprising findings is the record 63% who plan to switch jobs in the next 12 months, including 65% of captains. A better salary and benefits package are the main reason for seeking the change, followed by an improved work-life balance.
While this may reflect general discontentment or growing optimism about job prospects, and does not mean all will end up leaving their employment, the prospect of potentially having to replace almost two in three of their flightcrew this year may cause airlines some concern.
From a pilot point of view, Charman believes a tightening labour market will boost pay in the short term, but may also spur airlines to rethink their hiring philosophy, paying more attention to creating career pathways for new pilots to retain them, rather than competing for experience in the market.
"If the respondents are right about the future, this is not going to be a war for pilot talent for long, but an out-and-out pilot shortage crisis. We have already seen in North America the difficulties they have faced through the lack of pilots," he says.
"In other skill-short sectors, we have seen examples of where salaries have doubled just to retain people. I don't see pay being a sustainable strategy to be successful in recruitment. I believe hiring and recruiting new pilots into training programmes early on would not only be beneficial to loyalty and retention, but will benefit the sector as a whole."
Supporting documents
Click link to download and view these files