French airframer Airbus is adding a new business unit dedicated to producing uncrewed aerial systems (UAS), with the US military as its primary sales target.
Airbus on 9 November said it will launch a new "purpose-built" business within the company's US subsidiary that will be dedicated to uncrewed aviation systems.
"The future battle space is here, and our team is ensuring the war fighter is equipped with technology that allows them to make informed decisions to counter the threat," says Robert Geckle, chief executive of Airbus US Space & Defense.
Airbus notes contemporary battlefields are dominated "not only by manned aircraft and expensive defence systems, but also by swarms of unmanned systems of varying shapes, sizes, autonomy and operational capabilities".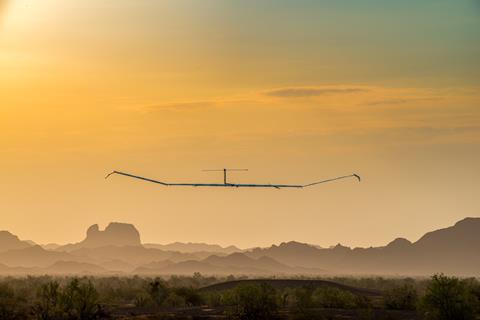 Unmanned aerial vehicles (UAVs), including both remotely piloted and fully autonomous variants, are now a major focus of defence procurement at the Pentagon. In addition to a substantial fleet of existing platforms such as the General Atomics MQ-9 Reaper, the US Air Force and Navy are investing substantially in next-generation types like the Kratos XQ-58 Valkyrie and Boeing MQ-25 Stingray.
The Department of Defense in August also unveiled the so-called Replicator initiative, aimed at rapidly fielding thousands of low-cost autonomous combat systems.
"Replicator is meant to help us overcome [China's] biggest advantage, which is mass," said deputy secretary of defense Kathleen Hicks on 28 August. "More ships, more missiles, more people."
Airbus is hoping to capitalise on the surging interest in uncrewed aircraft by establishing a greater presence in the world's most-lucrative defence market, where the European manufacturer currently has more limited market share compared to rivals Boeing, Lockheed Martin and Northrop Grumman.
Airbus's new UAS unit will be led by Brian Zarchin, a former US Army helicopter pilot who has been with Airbus since 2020. Previously, Zarchin oversaw business development for army programmes at UAV producer Insitu.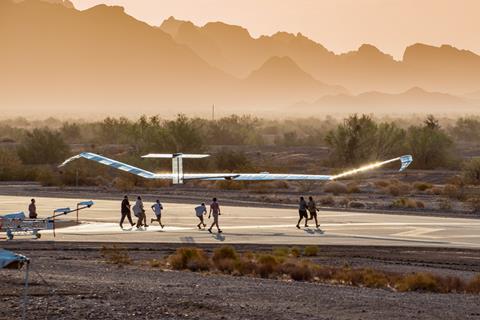 Zarchin says the new unit will focus on helping the Pentagon solve its "toughest UAS challenges, from surface to stratosphere".
One area of particular promise for Airbus is the company's Zephyr programme – a solar-powered, ultra-long endurance prototype capable of stratospheric flight.
Airbus developed the experimental type, known as a high-altitude pseudo-satellite, in partnership with the US Army. In 2022, Zephyr ended a non-stop 64-day flight 60,000 feet above the American desert southwest, after high-altitude storms forced the craft down
Airbus says the flight covered a distance of more than 140,000nm (259,000km).
The ultralight aircraft's wings span 25m (82ft) and carry an array of solar panels to power Zephyr's two wing-mounted propellers. The configuration used during the 64-day flight weighed less than 75kg (165lb), according to Airbus.
The company envisions the platform as providing communications and data connectivity to troops operating in remote areas and to recovery workers in disaster zones.
While Geckle describes Zephyr as the "foundational UAS programme" for the new Airbus business unit, he says the company plans to continue expanding its offerings.
"We envision multiple UAS solutions supporting a range of customer missions and operational needs," he notes.