Elbit Systems has secured a deal to furnish Brazil with additional Hermes 900 unmanned air vehicles (UAVs).
The company has not disclosed the number of aircraft involved in the deal, or the cost, but says the contract will be performed over a 16-month period.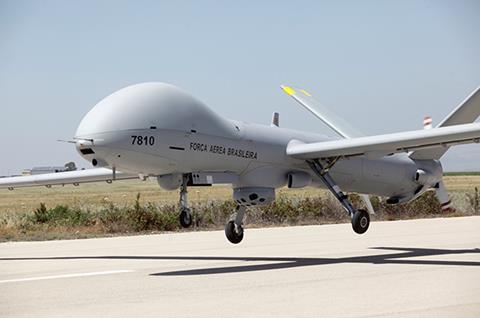 The package includes both the Hermes 900 and spares.
The company notes that the Brazilian air force has been operating both the Hermes 450 and 900. Missions include homeland security and the monitoring of deforestation in the Amazon basin.
"The Hermes 900 has been selected to date by 12 countries, attesting to its competitive edge combining technological sophistication, reliability, open architecture and a solid growth path," says Elbit.