Uncrewed aircraft manufacturer Insitu will now offer a kinetic strike option for its Integrator UAV, which the US Navy (USN) operates under the designation RQ-21 Blackjack.
Boeing subsidiary Insitu on 6 September said it collaborated with multiple weapons producers and US government agencies to deliver what it calls the "highly sought-after" strike capability.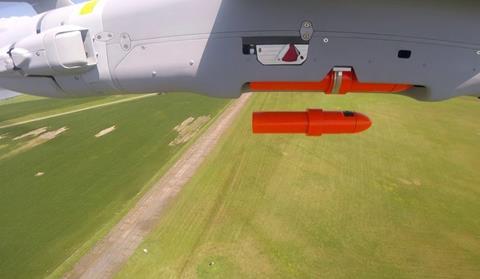 "Based on global events and the evolution of the modern battlefield, Insitu's customers are demanding a kinetic strike capability," says Abigail Denburg, the company's vice-president of global growth. "To meet this demand, we are actively partnering to test a variety of kinetic capabilities for the Integrator, which will shorten the time from detection and identification to execution."
While development of the new lethal capability is still underway, Insitu says it has already seen success. During testing by the USN in 2021, an RQ-21 delivered multiple inert versions of kinetic weapon systems.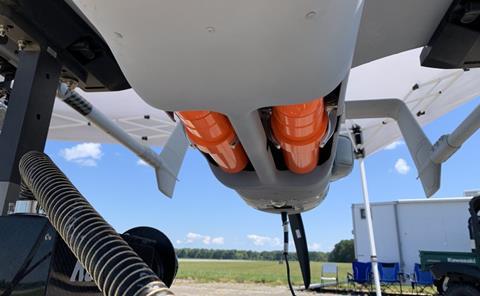 The latest addition continues an Insitu trend of adding capabilities to the Integrator. In April, the company revealed a modification kit that allows the UAV to operate with vertical take-off and landing capability.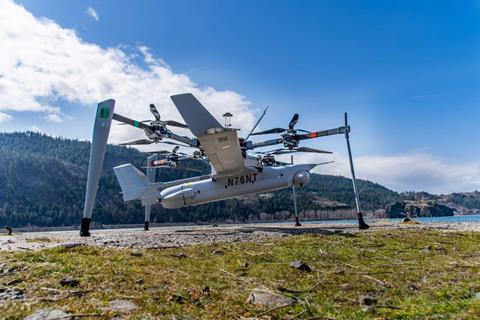 The conventional version of the type requires a pneumatic catapult for launch. However, the so-called lying Launch and Recovery System (FLARES) uses a detachable, all-electric quadcopter-style package to lift the Integrator body off the deck of a ship.
Once aloft, the Integrator's internal jet-fuel engine kicks on to power conventional horizontal flight. FLARES then detaches and returns to the launch site, leaving the UAV to complete its mission.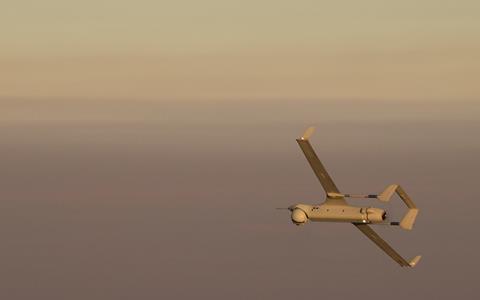 Prior to the recent addition of armaments, the Integrator was primarily used for intelligence, surveillance and reconnaissance (ISR) missions. The 61kg (135lb) craft boasts the ability to carry multiple payloads in its nose, internal bay and underwing stations.
The nose is typically equipped with an ISR turret, while the payload bay typically carries a synthetic aperture radar, a wide area motion imagery sensor, a wide area maritime surveillance sensor, a communications relay payload, or one of several signals intelligence/electronic warfare payloads, according to Insitu.
The company notes this modular design is what allowed it to add kinetic payloads to the Integrator.
"This modular capability… enables our end users to easily transition between kinetic and non-kinetic missions," says Denburg.
The Australian army in 2022 announced plans to acquire 24 Integrators to replace Canberra's Textron RQ-7B Shadow 200s.

Ryan Finnerty is the Americas defence reporter for FlightGlobal.com and Flight International magazine, covering military aviation and the defence industry. He is a former United States Army officer and previously reported for America's National Public Radio system in New York and Hawaii covering energy, economics and military affairs.
View full Profile