Northrop Grumman has delivered the Triton Network Integration Test Environment (NITE) to the Royal Australian Air Force (RAAF), setting the stage for MQ-4C deliveries.
The NITE system will help Canberra configure and test the unmanned air vehicle's (UAV's) network interfaces and systems before its first MQ-4C arrives in 2023, says Northrop.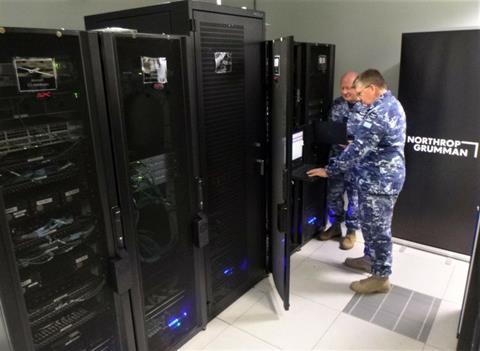 The system, located at RAAF Edinburgh, will also allow tests across defence area networks.
"This programme will de-risk the first Triton aircraft arriving into Australia and leverage the expertise and lessons learned from Northrop Grumman and the US Navy," says Christine Zeitz, general manager, Northrop Grumman Asia-Pacific.
"We are establishing sovereign capability to support the Triton programme which once established will revolutionise maritime [intelligence, surveillance and reconnaissance] in the Indo-Pacific region."
Northrop adds that is working with the US Navy (USN) to achieve the Triton's initial operating capability (IOC), noting that the new Multi-Intelligence variant – which Australia will also operate – had its first flight on 30 July.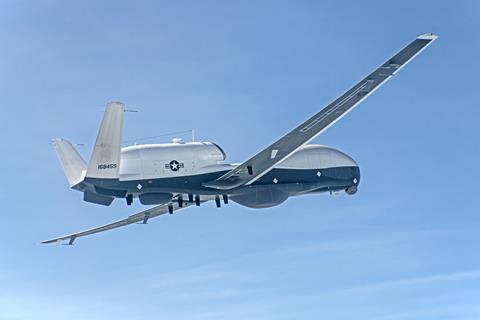 Northrop has said that the USN aims to achieve IOC for the Triton in 2023, and that the UAV will eventually replace the Lockheed Martin EP-3E Aries, as it will be able to assume the four-engined type's intelligence-collection duties.
The USN has two Tritons serving the Asia-Pacific region, but in a baseline configuration. Eventually, the service hopes to operate 68 Tritons, allowing it to maintain "five 24/7 operational orbits".
Canberra plans to obtain six, or possibly seven, MQ-4Cs in the Multi-INT configuration.