In the 600 days since Russia invaded its neighbour Ukraine, uncrewed aerial vehicles (UAVs) have seen heavy combat use on both sides of the bloody conflict.
More than 18 months of sustained, high-intensity combat has left both sides relying on foreign backers for materiel support; with the USA and Europe assisting Ukraine and Russia receiving supplies from Iran, North Korea and China.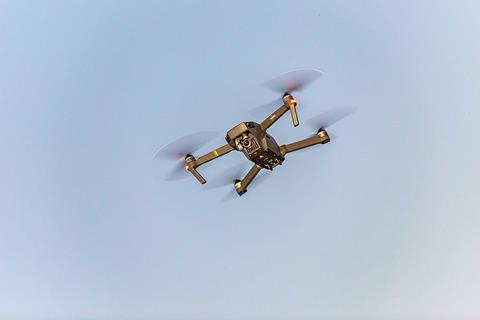 In the case of China, new details are emerging about the nature of Beijing's support for the Russian war effort.
Speaking at a hearing of the lower house of Russian parliament on 16 October, finance minister Anton Siluanov told members of the State Duma that "almost all" of Russia's UAV's are being sourced from China.
"Today, drones are almost all from the People's Republic of China," Siluanov says.
Video of the budget and taxation committee hearing was posted on the social media platform Telegram and translated by FlightGlobal.
The reveal is in some ways unsurprising. Beijing in Moscow famously declared a partnership without limits at the 2022 Winter Olympics in China, just weeks before Russian forces crossed into Ukraine.
However, Beijing has been somewhat restrained in its military support for the invasion, at least overtly. Assistance from Beijing has come more in the form of markets to sell Western-sanctioned goods and providing technical components Russia previously sourced from the West.
While substantial evidence has emerged of Iranian-made UAVs being used by Russian forces in Ukraine, Siluanov's recent testimony is the first public acknowledgement of an active connection between China and Russia's wartime aerospace industry.
Exactly which type of UAVs Siluanov was referencing is unclear.
While Iran has provided Russia with purpose-built combat UAVs, such as the Shahed family of "kamikaze drones", quadcopter-style commercial types are also seeing substantial battlefield service in Ukraine.
China is a major exporter of commercial UAVs, including some of the most popular models worldwide, such as the DJI Mavic series. Shenzhen-based DJI is the leading manufacturer of commercial UAVs by global sales volume.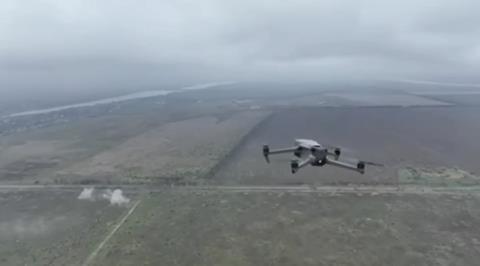 According to reporting in July by the European branch of Politico, China has exported some $100 million worth of UAVs to Russia in 2023 alone – likely under the auspices of commercial product.
"We are grateful to our partners for this," Siluanov says of the Chinese UAV supply, "but we need to develop our own resources".
To that end, Moscow is making substantial investments toward developing its own industrial capacity in the realm of UAV design and production.
"More than Rb60 billion [$615 million] have been taken into account for our new project to develop our own unmanned base," the finance minister says.
The goal of the programme, Siluanov adds, is to have 41% of the country's UAVs made in Russia by 2025.
Beyond the investment in uncrewed aircraft, the Kremlin plans to direct $27.7 billion over three years to supporting its domestic microelectronics industry, which has struggled under the impact of Western economic sanctions.
Siluanov says Moscow managed to funnel $3 billion to that effort last year, "despite all the difficulties".
The revelation comes as Russian President Vladimir Putin is visiting Beijing for a summit of participants in China's global Belt and Road infrastructure initiative.
"We are very grateful to our Chinese friends for inviting President Putin as the chief guest at the third international Belt and Road forum," Russian foreign minister Sergei Lavrov said on 16 October.
Ukraine has received a variety of UAV types from its backers, including Baykar Bayraktar TB-2 armed UAVs from Turkey and AeroVironment Switchblade loitering munitions from the USA.
The country has also made substantial progress in developing its own capacity to domestically produce UAVs, an initiative Kyiv calls the "Army of Drones".