US consultancy Teal Group predicts that the annual value of unmanned air vehicles (UAVs) procured will grow to $16.4 billion in 2032, up from $12.1 billion in 2023.
Teal notes that unmanned aircraft are increasingly important in conflicts, ensuring that the UAV space will be one of the aerospace industry's most dynamic areas over the next decade. It predicts total spending over the 10-year period will top $162 billion.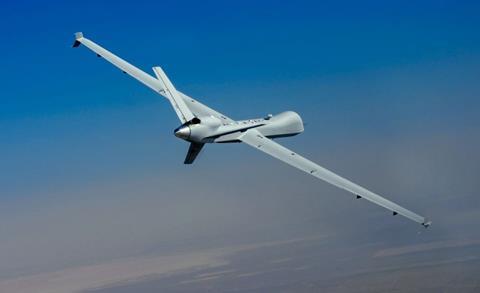 Whereas UAVs were once solely the preserve of major powers, they have played a "remarkable role" in large and small conflicts over the last decade.
"The global military drone market remains dominated by the United States and Israel," says senior analyst Steve Zaloga. "But new players such China and Turkey are challenging the United States in its traditional markets in the Mid-East. Their drones enjoy a price advantage and are sold without Washington's intrusive requirements."
The study also forecasts significant growth in the market for UAV payloads.