Edge Autonomy, the California-based manufacturer of unmanned aerial vehicles (UAVs) for the US military, says it will purchase Adaptive Energy.
In a 9 August announcement, Edge Autonomy said it will acquire the Michigan producer of solid oxide fuel cells (SOFCs) for an undisclosed sum. Those fuel cells can be used to power UAVs.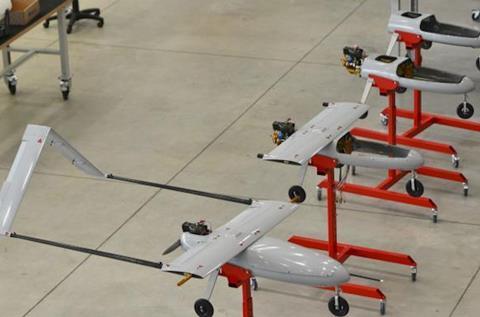 John Purvis, chief executive of Edge Autonomy, notes that his company has been utilizing Adaptive Energy's SOFC technology for multiple years and the company is excited to amplify Adaptive Energy's research and development efforts in order to discover new pathways toward efficient and multipliable autonomous vehicle functionality.
"I look forward to working with the Adaptive Energy team as we continue to innovate together," Purvis says.
Edge Autonomy plans to employ Adaptive Energy's fuel cell products across its line of unmanned technologies and tools. The company says the merger will strengthen their ability to serve clients' intelligence, surveillance and reconnaissance (ISR) needs.
In June, the US Army announced it will purchase the Penguin UAV from Edge Autonomy, which was previously known as UAV Factory. The Penguin is billed as a long-endurance, long-range platform by its maker for use in artillery spotting and ISR missions. It boasts a 54nm (100km) range, and 20h of loitering time.
Adaptive Energy currently markets its SOFC technology to manufacturers of both defence and commercial applications. The company's current owner, AE Inudstrial Partners supports the acquisition.
"AEI is proud to support this partnership, which will allow both companies to gain significant competitive advantages by working together," says AEI principal Jeffrey Hart.