Cheap and widely-available unmanned aerial platforms are shaking up the global military order that has been largely in-place for decades, according to the USA's top special operator.
Speaking at the Aspen Security Forum in Colorado on 29 July, US Army General Richard Clarke, commander of US Special Operations Command (SOCOM), said the proliferation of commercial drones across the world has disrupted the status quo, most notably the air dominance long-enjoyed by NATO allies.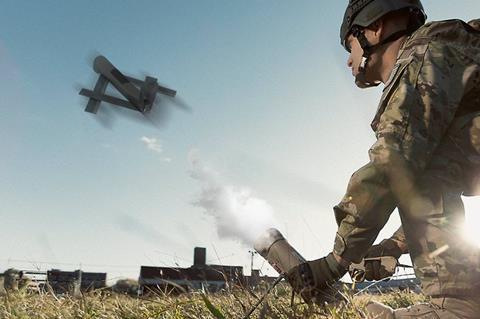 "I never had to look up", says Clarke, referring to his 38-year army career, which includes stints in the elite 75th Ranger Regiment and 82nd Airborne Division, in which the USA always maintained total air superiority.
However, Clarke argues that era of unchecked air power may now be coming to an end.
"We won't always have that luxury," the four-star general says.
Clarke notes that both commercial quadcopter drones and larger, remotely piloted aircraft (RPA) designed for military use have been employed to great effect by both sides in the on-going Russia-Ukraine war. So much so, that the USA says Russian military officials recently visited Iran in an effort to procure more RPAs.
"When Russia is running out of them for Ukraine, and they're going to Iran to go buy more, [that] should cause us all a bit of concern because you can see how valuable that they can be in the future fight," Clarke says.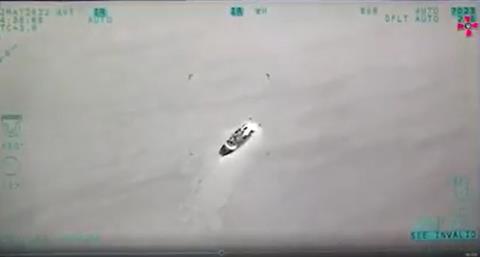 Commercial drones in particular have flooded the battlefields of Ukraine, serving as spotters for artillery, intelligence gathering assets and even being modified with explosive weapons to attack ground personnel and vehicles. The USA has also supplied so-called loitering munitions, factory-built for that same purpose.
Simultaneously, more robust RPAs like the Baykar TB-2 Bayraktar have become integral to the battlefield strategy of Ukrainian defenders. Armed with guided missiles, but without the risk of endangering a pilot, Bayraktars were used to destroy armoured columns advancing on Kyiv and to sink naval patrol vessels. The Turkish platform was even used as part of a complex attack on Russia's Black Sea flagship the Moskva, in which that ship was fatally damaged.
That effectiveness and wide availability of drones, RPAs and other unmanned air vehicles (UAVs) means that the USA and its allies need to develop strategies for disrupting the supply chains that produce them, Clarke says.
By contrast, the SOCOM commander notes that current counter-UAV strategies largely focus on destroying or disrupting the platforms after take-off.
Clarke is also calling for greater discussions on rules surrounding the use of drones on the battlefield, much as conduct for the use of chemical weapons, landmines and cluster munitions was developed after the emergence of those armaments into warfare.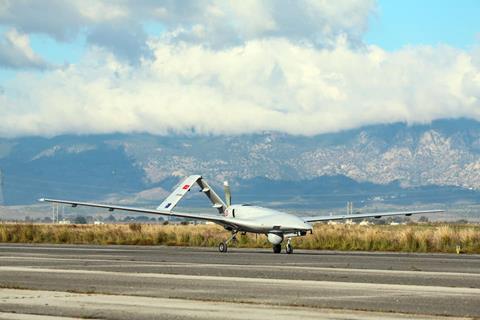 The USA, which was the first country to develop and employ military UAVs, remains largely reluctant to export its technology around the world. The Virginia-based Mitchell Institute for Aerospace Studies notes that US regulators are far less likely to approve the sale of RPAs, even to close allies, than even highly-advanced manned aircraft like the Lockheed Martin F-35 Lightning II.
The Biden administration has shipped to Ukraine so-called kamikaze drone loitering munition systems, such as AEVEX Aerospace's Phoenix Ghost and the AeroVironment Switchblade, following critical requests for weapons from that country's military.
However, sales of more advanced RPAs, such as the General Atomics Aeronautical Systems MQ-1C Gray Eagle, have proved more fraught, running into concerns over the potential exposure of sensitive technical systems to adversaries like Russia.
However, groups like the Mitchell Institute say that the battlefield success of cheap, foreign-made platforms like the Turkish Bayraktar indicate that the US policy of restricting exports has failed to curb the proliferation of RPAs.
Former US Air Force fighter pilot and Mitchell Institute fellow Heather Penney argues that the export restrictions have in fact ceded ground to countries like Turkey and China, which have developed their own UAV manufacturing capability, that are not subject to US rules.
Penney recently told FlightGlobal that the current policy undermines foreign policy objectives and says she does not currently foresee "a path to a more rational export policy" regarding uncrewed aircraft.