The Pentagon is sending to Ukraine air-to-surface missiles capable of tracking and destroying enemy radars and command nodes.
Speaking on background on 19 August, an unnamed senior defence official in Washington said the missiles will be part of a $775 million arms package headed to the Ukraine. That comes on the heels of $1 billion in weapons support announced earlier in the month.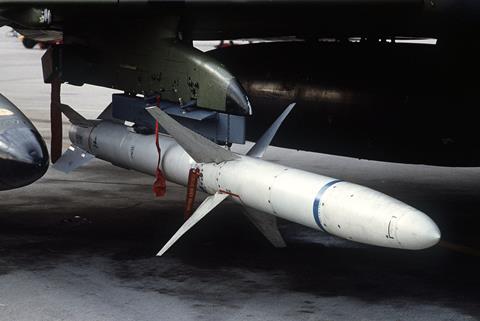 This round of aid will include Boeing Insitu ScanEagle surveillance unmanned air vehicles (UAVs) and high-speed anti-radiation missiles (HARMs) that can be launched from fighters.
Radiation in this case refers to the spectrum of electro-magnetic radiation emitted by the radar systems that play a crucial role in modern air defence and command and control systems.
Images circulating on social media in recent weeks offer some unverified evidence suggesting that the Pentagon had already provided Ukraine with its Raytheon AGM-88 HARM, but the weapon's presence in the conflict had not been officially acknowledged by Washington until earlier this month.
Speaking on 8 August, undersecretary of defense for policy Colin Kahl acknowledged that the recent $1 billion Department of Defense (DoD) aid package to Ukraine included "a number of anti-radiation missiles that can be fired off of Ukrainian aircraft".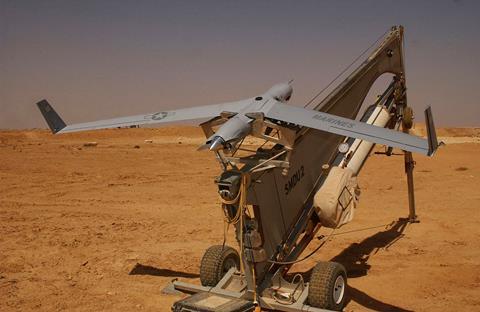 The unnamed official speaking on 19 August now confirms that Ukraine has successfully mounted AGM-88s onto its Soviet-era MiG-29s.
Also included in the latest shipment are ScanEagle UAVs, made by Boeing subsidiary Insitu. The small, remotely-piloted aircraft are launched from a mobile catapult system for reconnaissance and artillery spotting purposes. The platform was first deployed in 2004.
The 15 ScanEagle systems will be included with this round of military assistance, the DoD says.
The Pentagon official briefing reporters spoke on the condition of anonymity, as the deal has yet to be officially announced. That individual notes that a perceived lack of progress on the part of Russia prompted another military aid package so soon after the $1 billion shipment earlier this month.