Defence officials in Washington DC have announced the largest-yet shipment of weapons to Ukraine.
Speaking on Ukraine's national independence day, 24 August, US undersecretary of defense for policy Colin Kahl said that the Biden administration will send nearly $3 billion-worth of weapons and materiel to the beleaguered Eastern European country.
Kahl says the latest package "underscores our commitment to supporting Ukraine for the long-term, representing a multi-year investment in critical defence capabilities".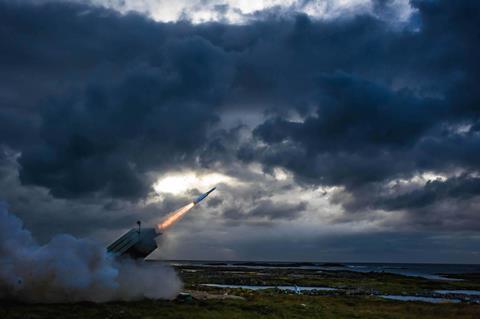 Notably, the $2.98 billion-worth of hardware will be procured new from the US defence industry, rather than transferring existing stocks of weapons and supplies from Pentagon stores.
Included in the shipment will be an unspecified number of AeroVironment Puma unmanned air vehicles (UAVs), six additional Kongsberg-Raytheon National Advanced Surface-to-Air System (NASAMS) air defence platforms and a new counter-UAV system. The Puma is a small UAV that is meant to provide an intelligence, surveillance and reconnaissance (ISR) gathering capability to small units of ground troops.
The anti-drone system Vampire is described by Kahl as a "kinetic system" that uses small missiles to "essentially shoot UAVs out of the sky". He declines to provide additional details,such as how many will be sent to Ukraine. The system, which is made by L3Harris, is formally known as the Vehicle Agnostic Modular Palletised ISR Rocket Equipment.
Photos from L3Harris show a Vampire system mounted in the bed of standard consumer pickup truck. The company's website states that the Vampire can be installed in any vehcile with a cargo bed in roughly two hours by two people using common hand tools.
Small commercial drones and low-cost manufactured UAVs have been used extensively by both sides in the now-six-month war. The USA's top special operations officer declared recently that the platforms are already upending the traditional global military order.
Notably absent from the 24 August manifest however, were any advanced fighters or other aircraft to bolster the Ukrainian air force, which Washington has so far declined to provide. The Pentagon has instead been supporting the service with advanced munitions and spare parts for its Soviet-era MiG-29s.
"Our current priority as it relates to aircraft is making sure that Ukrainians can use the aircraft they currently have," Kahl says, noting in particular the effectiveness of the Raytheon AGM-88 High-speed Anti-Radiation Missiles (HARMs) that the Pentagon has transferred to the nation's air force.
The air-to-surface HARM is capable of sensing and destroying enemy air defence radars, considered a key capability in gaining air dominance in a conflict.
While Washington has acceded to the limited transfer of Soviet-origin fighters to Ukraine from Eastern European allies, the Biden administration has so far not taken the step of sending US-made, fourth-generation types like the Lockheed Martin F-16 or Boeing F-15.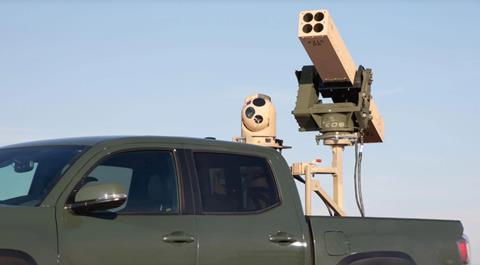 However, that is not a firm policy decision, Kahl notes.
"I can tell you that fighter aircraft remain on the table, just no final decisions have been made about that," he says, adding that any such transfer of fourth-generation fighters would take several years to source and deliver.
Elaborating further, Kahl explains that defence officials in Washington are tailoring support to the Ukrainian air force in ways they asses will best further the current strategic priority of stopping Russia's advance from the east, while building momentum for a Ukrainian counter-offensive elsewhere.
The Pentagon reports positive developments in opposing the Kremlin's push, with Kahl noting "the Russians have really slowed down in the east".
The undersecretary also reveals that US defense secretary Lloyd Austin has ordered an extensive review of Ukraine's current aircraft capability and future needs, with an eye toward meeting long-term requirements. Acknowledging that the current level of international support will not be available indefinitely, Kahl says affordability and sustainability are major factors in that analysis.
"So these also have to be systems that Ukraine itself can sustain," he notes of any future aircraft transfer.
For all of the hardware included in the $2.98 billion aid package, Kahl notes that because it will be brand new equipment, the time for deliveries will be much greater than with previous transfers of US military equipment.
He predicts that contracting the purchases will take around six months, with final deliveries happening over a one- to three-year period.
Story updated 8/26 to include new details of the VAMPIRE counter-UAV system.