Air France-KLM has sealed an agreement with fund manager Apollo Global Management to raise €500 million ($559 million) to support an engineering affiliate of Air France which owns components.
The quasi-equity financing will see Apollo entities subscribe to perpetual bonds issued by the operating affiliate of Air France that will own a pool of components dedicated to Air France's maintenance activities.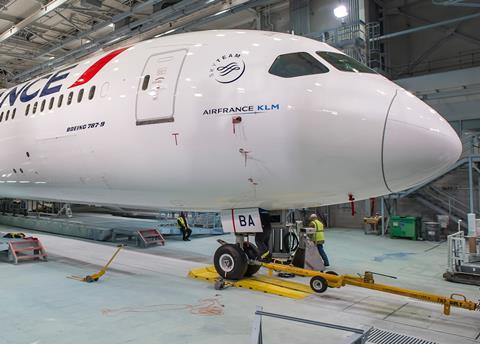 Last year the SkyTeam carrier reached a similar agreement with Apollo covering a €500 million capital injection, linked to an Air France affiliate which owns a spare engine pool allocated to the French flag-carrier's maintenance division.
Air France-KLM says the planned financing's proceeds will be allocated "to general corporate purposes and support future components expenditures related to the maintenance activity." It adds the transaction will incur no change of ownership, operational and social aspects of Air France's MRO activities.