GKN Aerospace has secured certifications from three authorities for its engine MRO facility in the Malaysian state of Johor.
The civil aviation authorities of China, Singapore, and the United Kingdom have issued base certification for the Johor location to repair parts for the CFM International CFM56 engine, says GKN.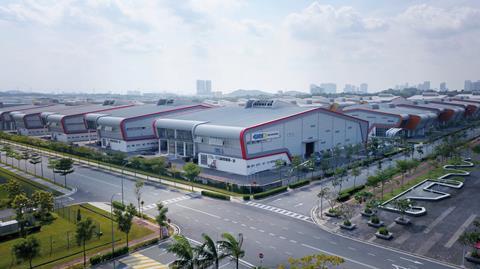 The Johor site has also received original equipment manufacturer approval for CFM56-5B and CFM56-7 fan blade repairs, adding to its previous qualifications for International Aero Engines V2500 fan blades and parts for Pratt & Whitney PW1000-series engines.
The site focuses on low pressure compressor components for the CFM56-5B, CFM56-7, and V2500, and complements GKN's existing component repair facility in El Cajon, California.
The facility will also participate in research into additive manufacturing in engine parts repair.
GKN says the facility employs 100 people and represents an investment of $30 million.
"I am extremely proud of our team – both those based here in Malaysia and our global parts repair colleagues – who have worked very hard, with great skill and dedication, to achieve this recognition," says Doug Ramey, sales and commercial director at GKN Aerospace.
"We have invested in the site and we have injected the latest automated manufacturing technology. With this international certification, we are now ready to support even more customers in the region and accelerate our growth."