GMF AeroAsia is looking outside its core aviation business and targets over 10% revenue to come from the industrial gas turbine engine (IGTE) sector.
"In the midst of the Covid-19 pandemic which greatly affects the business climate of the aviation industry, the company needs to diversify its business and optimise its resources in business segments that are not too affected by the Covid-19 pandemic such as the IGTE business segment," the MRO provider states in a 21 October disclosure to the Indonesia Stock Exchange.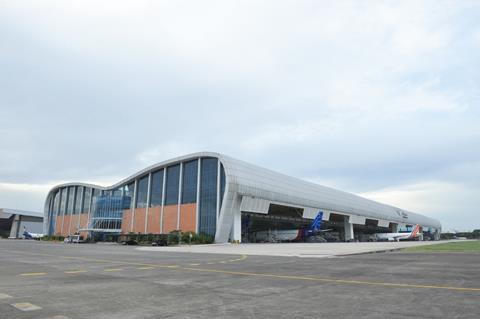 The company says that it developed capabilities within and beyond the aviation sectors since before it went public, in October 2017.
The MRO services it has provided to the IGTE sector include maintenance and repair of power plant generators; repair and installation of gas turbine rotors; as well as the repair of compressor motors and traction motors, among others.
"Going forward, the company will develop the capability and capacity of IGTE maintenance and repair through collaborations with various parties, in order to increase the company's business volume in the non-aviation segment."
GMF AeroAsia expects to increase activity in the IGTE sector such that it exceeds 10% of the company's total revenue, with the rest to come from the aviation industry.
Earlier in January, the Indonesian government committed to replacing coal power plants more than two decades old with renewable energy power plants.