For most of the 13 years since Dubai's second airport opened, the area around Al Maktoum International has comprised a few aviation enterprises dotted amid the desert. Slowly, however, more infrastructure has emerged, and the long-term vision of creating a thriving cluster of business aviation, pilot training, MRO, and other service providers is finally taking shape.
New residents of the 700ha (1,730 acre) Mohammed bin Rashid Aerospace Hub (MBRAH) – part of the vast Dubai South commercial and residential development and next to the airport itself – include ExecuJet MRO Services, which opened a hangar capable of housing around 20 business jets in May, and its former sister business ExecuJet, which will run an adjoining VIP terminal.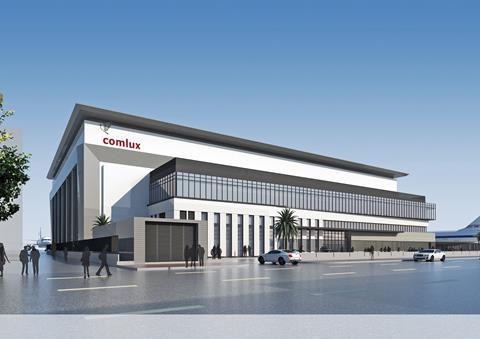 Private aviation firm Comlux will open its new facility next spring, consisting of a 5,000sq m (53,000sq ft) hangar and showroom for the Airbus ACJTwoTwenty – the Swiss company has a contract to outfit the first 15 examples of the modified narrowbody airliner. Aircraft painting specialist Satys Aerospace and Dubai-based aircraft management and charter operator Empire are also moving in.
ESTABLISHED BUSINESSES
They join long-time tenant DC Aviation Al Futtaim (DCAF) – which has run a hangar and fixed-base operation (FBO) at the airport for 10 years – as well as Jetex and Falcon Aviation, which jointly rent the main VIP terminal. Lufthansa Technik has a small MRO operation, and Emirates' ab initio flight training academy occupies a large corner.
A suppliers' complex – aimed at attracting small manufacturing or service companies – opened at the end of 2022 and is due to be expanded next year. MBRAH has also begun constructing the second phase of a helipark that will include a hangar and extension to the apron to allow parking for 12 helicopters.
"Our mandate is to attract a wide range of partners, including MRO companies," says Tahnoon Saif, MBRAH chief executive. "We are keen to build an integrated system to meet the needs of all types of companies. With this approach we can contribute to the vision to make the emirate the aviation capital of the world."
When Al Maktoum International opened in 2010, the strategy of Dubai's rulers was for the desert airport to eventually replace the increasingly congested Dubai International as the city's main gateway. However, with its tiny terminal and limited passenger flights, that transition is likely to be at least a decade distant.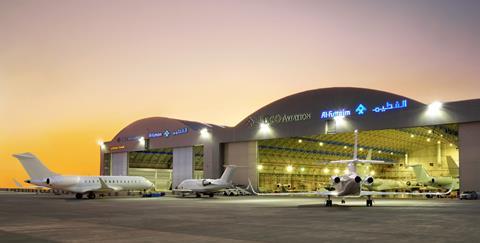 That said, the emirate has done a good job of moving most cargo and private aviation flights to Al Maktoum, and the airport is no longer as remote as it once seemed. Large upscale residential developments south and east of The Palm and Dubai Marina mean that the new airport is more convenient for many than Dubai International, in the heart of the oldest part of the city. Al Maktoum also hosts the Dubai air show.
"The aviation industry's significant shift towards the southern part of Dubai bolsters MBRAH's growth," suggests Saif. "On current trends, we are projected to witness substantial growth in the next three years. This projection is backed by the anticipated recovery of the aviation industry to its pre-Covid levels."
NEW DEVELOPMENTS
Dassault Aviation-owned ExecuJet MRO Services is one that made the north-south shift as more of its clients began asking for slots at Al Maktoum airport. Based for many years at Dubai International, its new 15,000sq m development at MBRAH was in train before its split from the rest of Luxaviation-owned ExecuJet in 2019, the reason the two similarly branded businesses will share the overall plot.
Comlux is a new Dubai arrival, announcing its new facility late last year. While it will, at least at first, offer parking rather than maintenance, Middle East director Jean-Michel Champredonde expects the ACJTwoTwenty showroom to be popular – many of the variant's prospective customers are in the region. Comlux operates the first example on behalf of launch customer, Dubai hotel group Five.
Champredonde, who arrived in the city amid the Covid-19 crisis in 2020 to head the project and recruit a team, cites the ease of establishing a new business in Dubai. "Everyone is so helpful," he says. "In other places, when you are dealing with government organisations, they finish at 5pm and might deal with your problem tomorrow. Here they pick up the phone 24/7."
Empire Aviation was set up in Dubai in 2007 and late last year also signed an agreement to build a "multi-purpose business aviation facility" at MBRAH, which is due to open at the end of 2024. The site will incorporate the company's headquarters as well as a crew check-in and briefing area, and a rooftop lounge.
Satys, a leader in aircraft painting and interiors with more than 2,000 employees worldwide, says its new two-bay paintshop, due to open in January 2025, will handle up to 20 aircraft per year, narrowbody airliners and large business jets. This will make Dubai a "centre of excellence" for aircraft repainting, says the Toulouse-based firm's chief executive Christophe Cador.
How do MBRAH's existing occupants feel about the new competition moving in? While he expects some added pressure on the FBO side, with ExecuJet becoming the fifth provider of aircraft and passenger handling services at the airport, DCAF's managing director Holger Ostheimer says the hub's popularity with new tenants reflects growing customer demand.
"Dubai as a city remains an extremely attractive location for ultra-high-net-worth individuals, including from the likes of China and India, and that is good for all of us," he says. "You have to focus on your own activities, because that is all you can influence, but we are committed to a growth plan that anticipates more business coming into Al Maktoum."