Engine overhaul specialist Aero Norway has implemented company-wide salary cuts and reduced working time for shop-floor staff in an effort to weather the Covid-19 crisis without losing experienced personnel.
Chief executive Glenford Marston tells Cirium that the company has not made redundancies among its approximately 200 employees or received support by the Norwegian government to secure the operation amid the pandemic.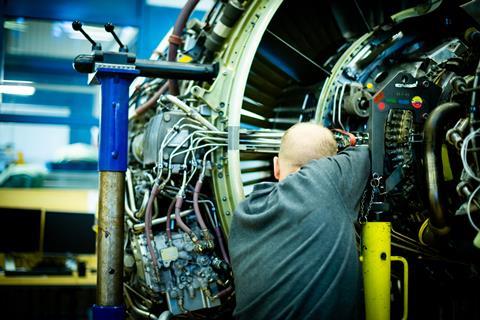 In order to qualify for the Scandinavian nation's furlough scheme, Aero Norway would have had to make at least 60% of staff redundant and therefore not been able to continue operations, Marston explains. "It doesn't make sense," he adds. "We need our people… We have got quite a talented workforce that we are trying to keep together."
Instead, he says, management and staff in April agreed a 20% salary reduction for all employees – from the most junior positions up to senior-executive level. In line with that, mechanics have switched to a four-day week, while customer-focused staff and management continue to work a regular five-day week.
The measures, which Marston describes as "protection mode", have been implemented until 1 April 2021 and will then be reviewed.
Based at Stavanger airport, the engine shop was originally set up by Norwegian carrier Braathens and later acquired by Pratt & Whitney, which developed it into CFM International CFM56 specialist facility. It was divested by P&W in 2013, and has been owned by Qatari businessman Tariq Al Jehani since 2015.
Marston says that while business is "not brilliant", Aero Norway is "still making money" and set to reach year-end without significant losses.
A plan drawn up in 2019 foresaw induction of 102 engines and redelivery of 95 this year. This has, in response to the pandemic, been revised down to 89 inductions and 80 deliveries.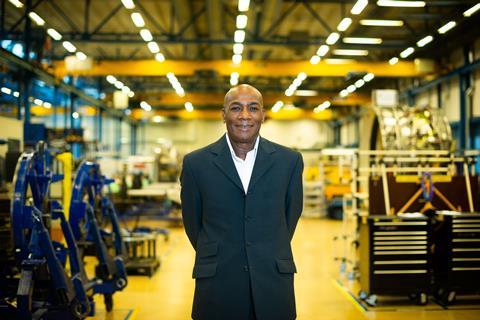 Having shipped 65 engines so far, Marston says the company is on track to achieve the new target. There has, however, been a shift to ad-hoc hospital shop visits with limited workscopes, rather than full-scale core performance restoration. Like other overhaul shops, Aero Norway has increased the number of quick-turn bays – to seven, from four previously – as demand for full overhauls declines.
The smaller workscopes generate less revenue than overhauls – "it hurts", admits Marston – and hospital shop visits tend to take place on a more ad-hoc basis than overhauls with longer lead times.
Marston says "a lot of commitments" for overhauls made before the coronavirus did not materialise as operators and lessors reduced activity and delayed costly events. Aero Norway is still conducting overhauls, but there has been a shift from more lucrative CFM56-5B and -7B to older -3-series engines, again hitting revenue.
The -3 series powers Boeing 737 Classics – many of which have been converted to freighters – while the -5B is an option on Airbus A320ceo-family jets and the -7B is the sole powerplant for 737NGs. A full CFM56-5B/7Bs overhaul can generate $8 million in revenue, while a CFM56-3 overhaul is typically in the $1-1.5 million range, Marston notes.
Still, he says, Aero Norway generates business with a "respectable" profit margin through smaller repairs – an activity on which the company concentrated less in the past – and had substantial income earlier this year, before the crisis. Revenue reached $57 million in the first quarter and $55 million in the second, before declining to $32 million in the third. For the last quarter, Marston foresees $24-26 million – bringing the total to $168-170 million.
In 2019, the overhaul shop generated $216 million. However, Marston argues that, until last year, growth across the aviation industry was "exceptional", and that 2019 should therefore not serve as a benchmark for the sector's recovery.
He predicts that Aero Norway will break even across the third and fourth quarters, and will benefit from profits made during the first and second quarter. In EBIT terms, he even predicts, Aero Norway will perform better than in 2019.
But he acknowledges that lower work volume will have an impact on any company. Aero Norway's facility is set up to take in 100-120 engines per year and deliver 102. At the revised input of 89 engines, the site has a surplus of 36 jobs, he says.
"Right now, we are ticking over," Marston adds, pointing out that this mirrors many other businesses in the current environment. But, citing the experience of European overhaul shops capable of handling 300 engines a year, he argues that Aero Norway is "small enough to be agile" and can adjust to market changes more flexibly than others.
He concedes that there is limited visibility on what the future might hold. For now, though, "we are doing much better than the big shops".