Pratt & Whitney will be expanding its North Berwick, Maine, facility to include MRO capabilities for the PW1100G geared turbofan.
The expansion is part of a $12.5 million investment the engine maker is pumping into the plant. P&W adds that the investment "bolsters" its global PW1100G MRO network and "accelerates growth by utilising the facility's existing expertise".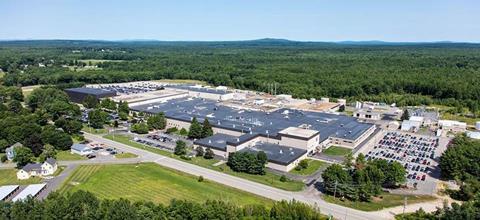 The North Berwick plant, which employs more than 2,000 people, manufactures components and parts for commercial and military engines.
While P&W did not go into detail what the expansion will entail, it states: "The transformation will consist of upgrades to the current space, increasing efficiencies to help minimise disruption to the current flow of operations and allowing for a seamless transition as the facility takes on a new role."
Rob Griffiths, vice president of GTF operations and industrial management at P&W adds: "The addition of North Berwick enables us to improve turnaround time and strengthens our ability to serve customers."
The PW1100G is one of the powerplants available for the A320neo family.