Rolls-Royce is receiving cash from a majority of customers for its hour-based service agreements, but has, in the words of chief executive Warren East, "tried to be reasonable… in terms of rescheduling payments".
East set out the policy as the UK engine manufacturer during a trading update on 11 December.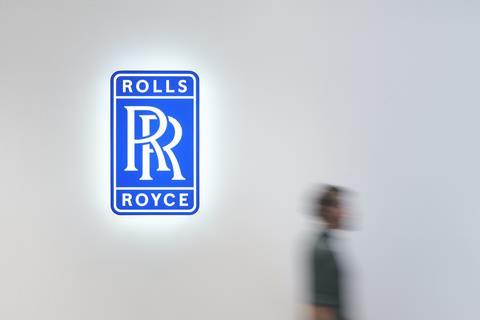 During the same briefing, outgoing finance chief Stephen Daintith said: "We are seeing airlines that are saying that they are just not able to pay minimum flight hours per contractual terms right now, and we understand that."
The deficit associated with these due payments will grow in 2021, Daintith says. He foresees increased use of credit notes by airlines next year as part of cost-cutting measures.
However, he stresses: "We have many customers who are paying cash for their minimum flying-hour terms as well, and they are in the majority."
East acknowledges that the overall number of engines supported by Rolls-Royce was likely to decline "as airlines seek to resize their fleets… with some aeroplanes getting retired".
He adds: "We will do our best to maintain our flying-hour rates. But where it is necessary to have a trade-off between offering temporary discounts on flying-hour rates in order to keep our aeroplanes flying rather than somebody else's, then we'll work with airlines and with leasing companies to come up with sensible commercial win-win packages."
While asserting that hour-based payments for engine maintenance represent a "very small" proportion of an airline's operating costs, East says: "We recognise that we have to play a part [in airlines' cost-saving efforts]."
Those Airbus A350-powering Trent XWB engines that are active operate for an average of 12h per day, East says. While the Trent XWB and the Trent 1000, an option on the Boeing 787, are Rolls-Royce's most active types amid the crisis, East highlights that the 12h figure represents a significant decline from 2019.
The A350-1000-powering Trent XWB-97 variant is operating at 2019 utilisation levels. However, East notes that the model represents a "very small part" of Rolls-Royce's overall installed fleet.
Cirium fleets data shows that out of a total 53 A350-1000s, six are listed as being in storage. The overall A350 fleet stands at 403 aircraft, including 70 in storage.
Trent 700s – the most popular engine on the A330ceo – currently have a utilisation rate that's "about half" of the Trent XWBs', East says, noting: "The older you get, the less utilised you are."
Over the 11 months to the end of November, Rolls-Royce's large-engine flying hours stood at 42% of prior-year levels.
For the second and third quarters, the figures were 24% and 29%, respectively. The pace of recovery was slowed by the pandemic's second wave. Engine flying hours increased to 33% in October and November.
In July, Rolls-Royce had projected a 55% decline in engine flying-hours for widebody aircraft over the full course of this year.