Vietnam has further tightened requirements on aircraft parked for extended periods, as numbers continue to increase amid the Covid-19 pandemic.
The Civil Aviation Authority of Vietnam (CAAV) issued a directive on 21 June requiring aircraft operators to submit a detailed report of each aircraft's maintenance activities while in storage, before it is returned to service.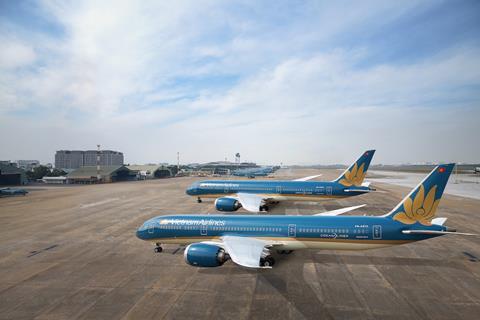 For aircraft returning after downtime of a month or less, operators must submit this information within 48h before it takes flight, and within 72h for aircraft grounded over a month.
In January, CAAV issued directives requiring that airlines rotate between in-service and stored aircraft every month, to address safety risks associated with extended storage.
Airlines are also not allowed to leave aircraft in storage for longer than one month. Operators would need to seek prior approval from CAAV to ground aircraft for repair and maintenance beyond a month.