Air Canada plans to significantly expand its winter flying and expects an 11% capacity increase compared with its 2022-2023 winter leisure market activity.
The Montreal-based carrier said on 25 May that it will add four new warm-weather destinations from Toronto and Montreal and increase capacity from its hub in Vancouver "in response to pent up demand".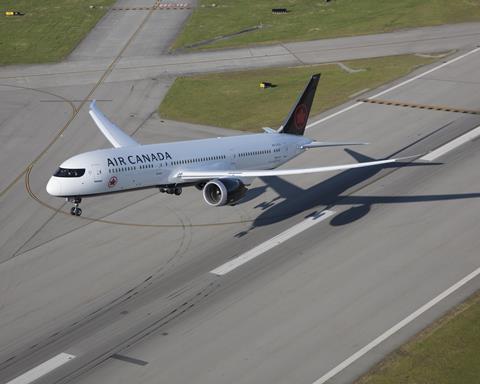 Air Canada will begin flying from Toronto to Monterrey, Mexico four times weekly at the end of October, adding a weekly flight from Toronto to Fort-de-France, Martinique, in the middle of December.
Also starting in mid-December, the airline will fly once weekly between Montreal and Los Cabos, and once weekly from Montreal to La Romana, Dominican Republic.
Additionally, the airline will double its frequencies from Vancouver to Las Vegas and Phoenix, each to 14 weekly flights. It plans to step up operations from Vancouver to Puerto Vallarta, Cancun, Miami, Los Cabos and San Diego, and increase "snowbird" routes from eastern Canada, as well.
"We are seeing strong, ongoing interest for winter leisure travel, and as the leading carrier from Canada to popular sun destinations…. we are thrilled to add exciting new services from Toronto and Montreal to the Caribbean and Mexico and significant increases from our Vancouver hub," says Mark Galardo, executive vice-president, revenue and network planning for Air Canada.
The southerly destinations are popular with Canadians who long to escape that country's cold, wet and dark months.
In the context of Air Canada's global network, the planned winter expansion also allows its customers connecting from "Spain, France, Italy, the UK and Denmark to enjoy one-stop travel to sought-after North American vacation destinations this winter", he adds.
The Canadian carrier says it will be operating up to 683 weekly flights at the peak of its winter schedule.
On 12 May, Air Canada reported a first-quarter record revenue of C$4.9 billion ($3.6 billion), up 88% from the same three months of 2022 as the Covid-19 pandemic eased and air travel demand surged.
The company recently raised its earnings expectations for 2023 as passenger demand remains strong and jet fuel prices fall.