Air Canada's plans for a deeper relationship with Emirates Airline include expanded service to India, the company's chief executive has indicated.
Speaking at the Future Travel Experience conference in Las Vegas on 7 September, Michael Rousseau said the Middle Eastern airline has "incredible access" to the Indian subcontinent, a geography which the Canadian company wants to "grow into".
"The Emirates [collaboration] is very interesting," Rousseau says. "Ten years ago they were the enemy, and for the most part we have developed a different type of thinking as time has gone on."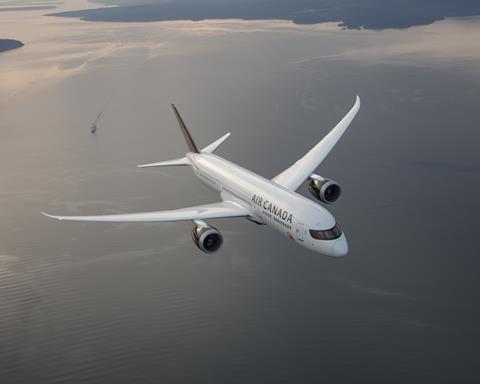 "India is a key market for us to access, Emirates allows us to access that market that will enhance our ability to bring people to Canada and Emirates will get a little more access to Canada," Rousseau continues. "We will develop a codeshare in due course that will make the travel journey for our customers much more seamless."
Air Canada announced its plans for a codeshare in July, under which the Montreal-based carrier intends to sell tickets on "key" Emirates flights. The deal would give Air Canada's customers "options" when travelling to Dubai, and beyond from Dubai, Air Canada said. Under the agreement, "select Air Canada flights" would also carry Emirates' code.
Air Canada did not specify how many or which routes the deal would encompass, and the agreement still requires regulatory approval. Emirates already has a codeshare deal with US carrier JetBlue Airways.
The Canadian carrier joins United Airlines, a fellow Star Alliance member, in pursuing co-operation with Emirates.
Last week, the US carrier announced an event on 14 September in Washington DC together with Emirates, fuelling speculation that the Gulf giant may join the Star Alliance as well.
The two partnerships stand to expand Emirates' reach after a fall-out between it and major US airlines last decade.
American Airlines, Delta Air Lines and United had alleged that Emirates and two other Gulf carriers – Etihad Airways and Qatar Airways – received unfair government subsidies. That dispute ruptured ties between the two sides, though diplomats settled the rift in 2018.
In June, American and Qatar Airways said they were expanding their strategic alliance with a new codeshare agreement.