Air France-KLM is seeing demand return for intra-European travel this summer amid the unlocking of travel restrictions across the region, but uncertainty persists for the group's key long-haul operations.
Speaking during a Paris Air Forum event today, the European airline group's chief executive Ben Smith said that Air France-KLM expects to have "healthy levels of capacity this summer in Europe, as well as domestic France", which should see it achieve 60-65% of 2019 levels overall in the third quarter.
Smith is also "very hopeful" that the US government will open its borders to non-citizens soon, following the recent decision of the French government to allow travellers from that country with relatively light-touch restrictions.
"We're seeing very strong bookings coming out of the United States into Europe, we're seeing strong bookings from our home markets in Europe to Greece, to Italy, to Spain and to Portugal," Smith states, adding: "[For] a lot of holiday routes, we've added incremental flying over and above what we operated in 2019."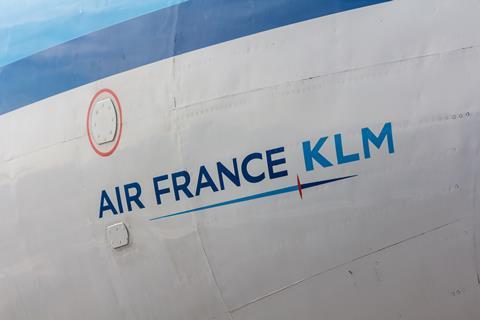 He also notes "huge volumes" travelling to French overseas territories, and that the group's low-cost unit Transavia is planning to operate capacity "in excess of what we operated in 2019".
Smith says he is "pleasantly surprised how quickly leisure demand and visiting friends and family demand have come back, and I do believe that business traffic will return and will return quite strongly".
While short-haul leisure markets are "very strong", however, the group's core long-haul passenger operations remain stymied.
"What's difficult for us is Asia, where the markets are closed, South America [where] markets are closed, African markets are quite restrictive, the United States [is currently restrictive], Canada is still quite restrictive.
"When you look at our global network, within Europe we are experiencing very positive results, but internationally it is still very challenging for us."
On a positive note for the group's French operations, Smith says that when international travel opens up, "capacity will be tempered" following the pre-crisis collapses of XL Airways and Aigle Azur, alongside the struggles other operators are likely to face during the recovery.
"So, even organically, we do see opportunities for us to return to capacity levels that we enjoyed in 2019," he states.