Airline share prices fell on 26 November as governments around the world imposed restrictions on travel from several countries in southern Africa in response to a newly identified variant of Covid-19.
Scientists have expressed concern that the mutations present in the B.1.1.529 variant may make it more transmissible than the currently dominant Delta variant of the disease and potentially more likely to evade the immune response from previous infections and vaccination. They stress, however, that more research – and time – is needed to establish the likely impact of the variant.
But the development has hit an airline industry already in a delicately balanced situation in many parts of the world. In Europe, for example, high rates of Covid-19 have prompted some governments to impose lockdown-style restrictions in recent days, potentially threatening the region's air travel recovery.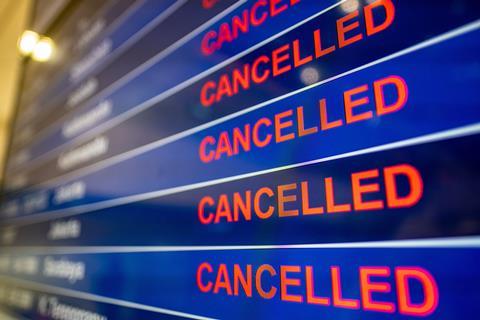 And in Asia-Pacific, those markets that have reopened are still in the tentative stages of doing so.
At 10:00 UK time on 26 November, Lufthansa's share price was down 10% from the previous day's close, with IAG down 11%, Air France-KLM down 9%, Ryanair down 8% and EasyJet down 9%.
In Asia, Cathay Pacific and Singapore Airlines were both down 4%, with Qantas down 5%.
US markets were yet to open.
Government-imposed restrictions on travel announced in the past 24 hours affect countries including South Africa, Namibia, Lesotho, Botswana, Eswatini and Zimbabwe.