Airlines are delaying setting schedules to "the last minute" and looking at a wider range of data to decide where to fly as the Covid pandemic continues to disrupt the North American aviation sector and traditional modes of network planning.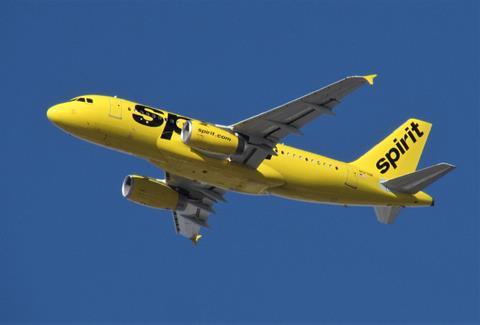 Mainline carriers are also increasingly abandoning their reliance on hubs for point-to-point routes to react quickly to local pockets of growing demand.
Those were among the points made at a FlightGlobal network planning webinar held on 15 October, featuring executives from Air Canada and Spirit Airlines, as well as Miami International Airport and air travel data analytics company OAG, which co-sponsored the event.
"We are waiting until the last minute to launch our next schedule, and trying to read the tea leaves as best we can," said John Kirby, vice-president of network planning for Spirit. "We are looking for any clues as to which markets are performing better than others."
He adds: "We are looking at different data – where are the next shutdowns, where are the spikes [in coronavirus infections] happening? A lot of it is down to intuition."
Mark Galardo, vice-president network planning and alliances at the Canadian flag-carrier, whose international and business travel revenues have been devastated by the pandemic, says airlines such as his were having to "shift network strategy" to reflect a VFR [visiting friends and relatives] market that was likely to recover fastest.
"Canada is a multicultural society and Zoom and Teams won't replace being with family," he says. "Everyone I hear says 'I can't wait to get back on an aeroplane'." However, he cautioned that business travel "might not come back [to 2019 levels] until mid-decade, or never at all."
Kirby says that Spirit, an ultra-low cost airline that operates a point-to-point network, was "cautiously optimistic" after a "false start" in June and July that had seen traffic return before falling away again.
After adjusting capacity to address VFR and leisure markets, which "are holding up well", Spirit expects to be flying 75% of its 2019 schedule in November, said Kirby.
Chris Mangos, marketing division director at Miami, says his airport is a gateway through which 50% of all international travellers connect with other flights. "The hub word is non-existent and we are all aiming for point-to-point in the next three to six months," he says.
He too is sceptical about a quick recovery to pre-2020 traffic levels, stating: "Normalcy by 2024? Really?"
John Grant, chief analyst with OAG, characterises the trend in North American commercial aviation fortunes since the summer as a "bottom of the seabed recovery" with traffic growth static over the past nine weeks and forward bookings "soft compared with capacity".
He notes that airports with high levels of point-to-point services have in general fared best during the pandemic, while hubs reliant on international flights, including Montreal and Toronto, have suffered most.
He predicts that secondary airports will continue to lose business to larger airports as opportunistic airlines snap up vacant slots. "Those who can move first get the advantage," he suggests.
Kirby notes that Spirit recently gained prized access to Orange County airport in California. "We leapfrogged nine airlines on the waiting list because we were prepared to go in during 2020," he says.
Comparing this crisis with previous downturns, such as 9/11 and the 2008 Wall Street crash, Grant says that this is likely to be deeper and longer lasting: "Previously we have been able to swim back to the beach, but this time we're exhausted".