Ongoing travel restrictions between the UK and the USA will negatively affect the former's economy by £32 million ($41 million) a day by the beginning of October, but losses could be reduced and confidence restored if some markets between the two countries were allowed to reopen later this year, according to a new study carried out by York Aviation on behalf of Airlines UK.
York Aviation's report, which was also supported by IAG, London Heathrow and Collinson, details the economic impact of the status quo continuing until the end of 2020, and calls for a more targeted approach to reopening some UK-USA routes before year-end.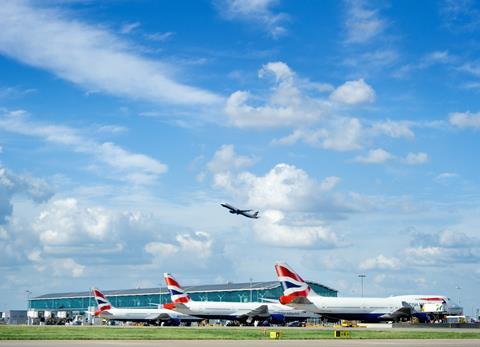 "Treating the whole of the USA in the same manner as a country in Europe is not practical or sensible, particularly as the prevalence of Covid-19 across the country varies considerably," says the report.
It forecasts a total negative impact on UK GDP of £3 billion in the fourth quarter of 2020 if the current restrictions remain unchanged, but says there is "some opportunity to reduce these losses if markets can be opened up in the last part of the year".
Adds the report: "The critical issue now is to act to open up the market as soon as possible so that losses on this scale are not repeated in 2021."
With quarantine requirements in place on both sides of the Atlantic and the UK and US governments advising against non-essential travel between the two countries, "the largest long-haul air transport to/from the UK remains essentially closed", says the report, noting that airlines are currently operating just 15% of the UK-USA capacity they flew this time last year.
Heathrow chief executive John Holland-Kaye states that the report's findings are a "stark warning" that "immediate" action is needed to reopen some UK-USA connections, starting with London-New York.
"We can start with flights to New York, a city where infection rates are now lower than here, and which is the UK's most valuable route," adds Holland-Kaye. "PCR testing in private labs, both pre-flight and on arrival, would ensure that there is no risk of importing Covid and could pave the way to a common international standard for aviation testing."
Airlines UK chief executive Tim Alderslade agrees that a London-New York air corridor should be opened, and is urging "governments on both sides of the Atlantic to redouble their efforts to launch a testing regime as quickly as possible".
The UK government intends to publish an "aviation recovery plan" this autumn, setting out how it will get the sector back on track. Transport minister Grant Shapps has said that the introduction of Covid-19 testing at airports as a means of reducing the amount of time for which passengers from high-risk countries are required to quarantine was "under active consideration".