Worldwide airport passenger numbers were down 58.4% year on year during the first half of 2020 as the pandemic weighed on travel demand, according to ACI World data released today.
International passenger traffic was most affected, falling 64.5%, with aircraft movements down some 41.6% and cargo volumes 12.4% lower, the global airports body states.
"From a period of sustained global growth in 2019, the aviation industry now faces the worst crisis we have ever confronted with huge declines in passenger traffic and revenues due to the impact of the COVID-19 pandemic," says ACI World director general Luis Felipe de Oliveira.
Among the world's 10 busiest airports – based on 2019 passenger numbers – traffic was down 60.2% during the first half of this year.
At Atlanta Hartsfield airport – the world's busiest – passenger numbers dropped 56.6% year on year.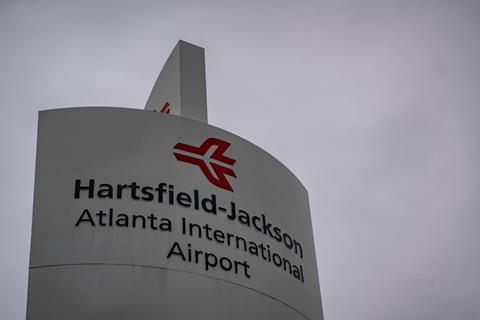 The second-busiest airport, Beijing Capital, recorded the biggest drop among the leading group, at 73.6%. That is partly explained by China being affected by the coronavirus outbreak for more of the six-month period – the country being the presumed source of the outbreak – although some of that drop is also accounted for by the transfer of services to Daxing International airport, which opened in September 2019.
Elsewhere in the top 10, Shanghai recorded the second-largest drop in passengers, at 68.1%, while Los Angeles International, Dubai International, Tokyo Haneda, Chicago O'Hare, London Heathrow and Paris Charles de Gaulle all saw reductions in the 56-62% range.
The 10th busiest airport, Dallas-Fort Worth, saw the smallest drop among the top 10, at 48.2%.
"We are positive about the future, but we need consistency and collaboration across the globe on key issues like testing," states de Oliveira of the challenges ahead for the airport sector.
"The industry is united in the view that widespread testing of passengers before travel, as an alternative to quarantine restrictions, will be a crucial way to foster public confidence in air travel and must be introduced."
WIDENING IMPACT DURING THE FIRST HALF
The impact of the coronavirus outbreak on airline connectivity began to be felt in the Asia-Pacific region towards the end of January. That impact spread worldwide during February, before service suspensions and fleet groundings ticked up aggressively through March, leading to a virtual halt of scheduled flying during April and May.
While passenger numbers improved on a month-on-month basis from June, many indicators suggest the northern hemisphere winter season will see a partial reversal of that positive trend.