Asia-Pacific governments are taking a tentative approach to opening up international travel as the coronavirus pandemic starts to abate, with the possibility of a "bubble" containing Australia and New Zealand.
In a press briefing following a virtual meeting with Australia's national cabinet, New Zealand prime minister Jacinda Arden said that a travel "bubble" between the two countries was discussed.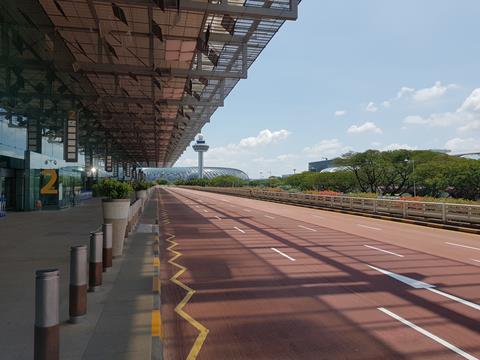 "There are a lot of similarities in the way we have each tried to manage [Covid-19] and get on top of it," she said. "Therefore, the same goals for both us. Neither of us want cases coming between our countries. Regardless of our future path, we'll be looking for ways to do it safely."
She gave no timeframe for such a bubble to be established, but noted the extensive trade and tourism links between the two countries. She pointed out that New Zealand sent 1.2 million tourists to Australia in 2019, second only to China.
New Zealand claims to have brought the coronavirus under control. Australia is also gradually easing lockdown measures taken in response to the pandemic.
Cirium schedules data shows that seats offered in April 2019 on the pivotal trans-Tasmin route fell 91% from a year earlier.
Arden's remarks follow recent indications that other nations in the region are considering future steps for international travel.
In April, the Wall Street Journal reported that Beijing has quietly proposed lifting travel restrictions to the mainland in order to allow a degree of business travel.
On 1 May, Singapore minister for trade and industry Chan Chun Sing said he had participated in a video conference with leaders from Australia, Canada, South Korea and New Zealand to discuss plans for the movement of goods and services as well as the essential movement of people.
"Singapore will work with like-minded partners to facilitate the resumption of essential cross-border travel, with mutual assurance of health standards. We agreed to work out guidelines that will allow our people to travel between our countries once more, without compromising efforts to safeguard public health."
Local media subsequently quoted Chan as saying that common health declarations and other checks will be necessary before cross-border travel can resume.
Singapore's "circuit-breaker" system to stem the spread of coronavirus is in place until 1 June, limiting movement locally. Neighbours such as Malaysia, the Philippines, Thailand, and Indonesia continue to battle coronavirus outbreaks.