Countries in the Asia-Pacific region that have sought to eliminate Covid-19 entirely are beginning to accept that such an approach is not sustainable, in the view of IATA director general Willie Walsh.
"The problem we see in Asia-Pacific at the moment is a very slow recognition of the failure of a 'zero-Covid' approach," Walsh said during a briefing by the industry association today.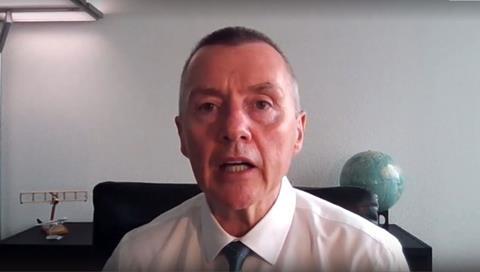 For airlines, the problems is that while 'zero-Covid' countries have often succeeded at keeping deaths from the disease at relatively low levels, it is unclear how they can transition back to allowing international travel, particularly as many are seeing relatively low vaccination rates.
Walsh cites Australia as an example of the 'zero-Covid' approach being flawed, with the former IAG chief suggesting lockdowns there are an overreaction to case rates that would be the envy of most countries.
Those lockdowns recently brought a domestic air travel revival to a halt and raised concern that months may pass before non-essential international travel resumes.
"I'm not a scientist, but everything I've read and everything I've listened to from the scientists says… we're going to have to learn to live with [this virus]," Walsh states.
The IATA chief takes some encouragement from developments in Singapore, which he suggests is adopting "a sensible risk-based approach" and accepting that "zero-Covid is not an option".
The city-state said on 27 September that it expects to slowly reopen its borders – and ease travel restrictions – in September, as a majority of its population is fully vaccinated.