Brazilian low-cost carrier Azul has cut its planned capacity through 30 April by 90%.
Beginning 25 March, Azul expects to operate 70 nonstop flights daily to 25 destinations. The carrier had planned to operate approximately 26,000 flights to 106 domestic destinations in March, Cirium schedules data shows.
On 16 March, Azul had reduced its capacity by 35-50%. All international flights had been suspended except for flights departing from Campinas, Brazil.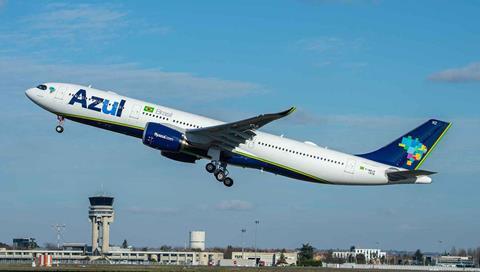 Azul states 24 March that it is working with the Brazilian government to ensure that the domestic aviation infrastructure remains operational so that airlines can provide for the "critical movement of people and goods" during the coronavirus pandemic.
Azul is currently discussing new credit facilities with financial institutions in order to strengthen its liquidity position.