Start-up regional carrier Bermudair has received an air operator certificate from the Bermuda Civil Aviation Authority, taking it one step closer to launching operations to the East Coast of the USA.
In a 26 July letter to the US Department of Transportation, Bermudair "stresses the urgent need for immediate action" to approve its application for a foreign air carrier permit "given that authority is critical to the start-up of operations".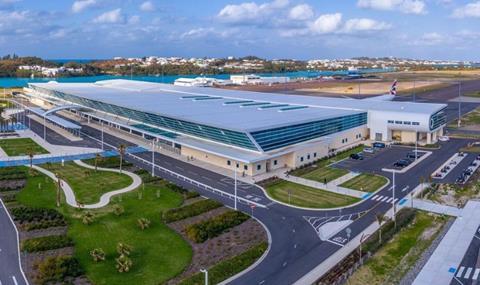 Bermudair plans to start flying two Embraer 175s from its base at LF Wade International airport to Westchester, New York on 25 August, with plans to later add Boston and Ft Lauderdale, Florida to its nascent network.
Both E-jets are about 10 years old and were originally operated by failed UK regional carrier Flybe. The aircrafts' cabins have been converted from 88-seat configurations to 30 all-premium seats.
"Bermudair may further expand the proposed services and use other aircraft in the future," the carrier notes in its letter to the DOT.
The fledgling airline proposes to fly six days a week, twice daily from Bermuda to New York's Westchester County airport. In addition, it has applied to fly six days a week to both Boston and Fort Lauderdale, each once daily.
Bermudair first applied for a foreign air carrier permit to operate in the USA on 3 May.
The carrier says it plans to operate both scheduled and charter flights between Bermuda and the USA, targeting primarily business travellers with 1-and-1 seating configurations and "elevated" customer service.