At the request of New York's governor Andrew Cuomo, British Airways will be testing all New-York-bound passengers from the UK prior to departure as a new, more contagious mutation of the coronavirus rages in the southwest of England.
In the past two days, more than 120 countries have restricted incoming passengers from the UK after a more contagious strain of the coronavirus emerged. Numerous European countries including France, Germany, Switzerland, Austria, the Netherlands and Italy as well as several nations in Asia and Latin America have temporarily banned all incoming travel from the UK.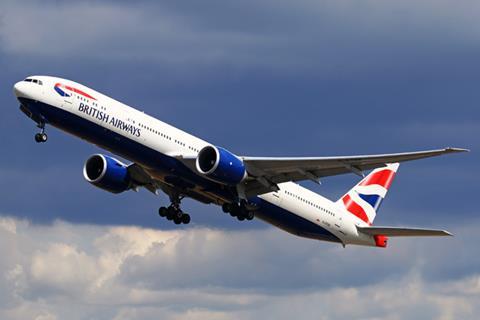 "British Airways, I have spoken to them myself, have voluntarily agreed to add New York state to the 120 countries that will do pre-boarding testing and they will start that tomorrow," Cuomo says on 21 December.
The airline confirms the plan to FlightGlobal, saying, "We have agreed pre-departure testing for passengers on flights from the UK to New York from tomorrow in line with the request. We continue to work closely with local health authorities around the world."
In addition to British, Virgin Atlantic Airways and Atlanta-based Delta Air Lines also fly direct routes between the UK and New York's John F Kennedy International airport. Cuomo says he has made the same request of the other airlines, but has not yet received a response.
"I have requested for them [also] to voluntarily agree, if they do not agree then New York state will pursue other options," he says, without naming those other options. "If European countries have said they are banning travel, why are we doing nothing?"
Virgin Atlantic and Delta have not responded to a request for comment.
Newark's Liberty International airport also serves the New York City metropolitan area, but is located in the US state of New Jersey, out of Cuomo's jurisdiction. United Airlines offers direct flights between Newark and the UK.
Indications show that the new variant of the coronavirus can spread up to 70% more quickly. Medical experts say, however, that it is not more lethal than the known strain, and that the vaccines, currently being rolled out globally, are likely to be equally effective against the new mutation.
Updates on 21 December to add a statement from British Airways.