North American ultra-low-cost carrier (ULCC) Canada Jetlines plans to add two new warm-weather destinations to its early-stage network – Orlando and Montego Bay, Jamaica.
The start-up carrier said on 23 August that it will launch flights from Toronto to Orlando on 30 October and begin flying from Toronto to Montego Bay on 5 November, almost doubling the size of its network.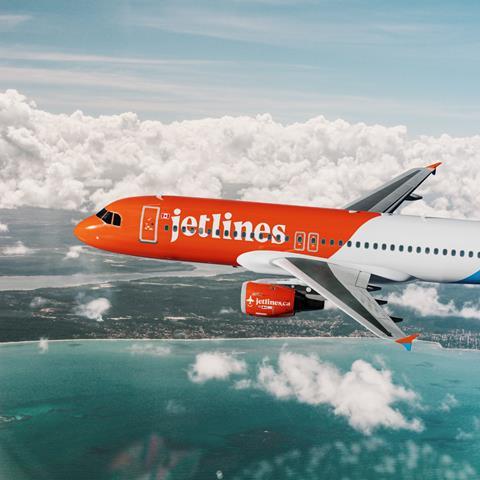 Roughly a year since entering the market, the Toronto-based ULCC operates scheduled flights to Cancun and Las Vegas. Now, it will attempt to get a greater slice of Canada's hotly contested "snowbird" market, focusing on transporting leisure travellers to warmer climes during the country's winter months.
Canada Jetlines reported on 14 August that it lost C$940,000 ($698,000) during the second quarter of 2023 – compared with a C$3.6 million loss last year – as it expands its scheduled and charter operations. Company executives acknowledge that the start-up needs to raise additional capital in order to fund its expansion plans.
The carrier recently took delivery of its third leased Airbus A320 and plans to add two more of the type in the second half of the year.
Canada Jetlines' expansion comes as more established North American ULCCs step up planned warm-weather flying for the upcoming winter travel season, with Denver-based Frontier Airlines recently rolling out new and returning seasonal flights from the Midwest and East Coast of the USA to destinations in Florida and the Caribbean.