Cargo has "permanently" grown in importance to Qatar Airways' network decision-making, to the point where passenger demand alone is not enough justification to launch or relaunch a connection.
Speaking during a CAPA Live event today, the Middle Eastern carrier's chief commercial officer, Thierry Antinori, said: "We do not take a decision now to operate a flight or to resume a flight just because there is passenger demand.
"What is very new [is that] we have permanently to think [about] the integration of cargo."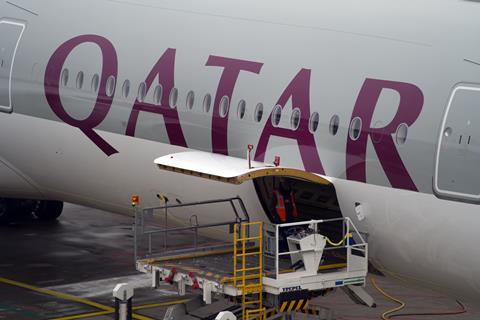 Citing what he describes as the carrier's "resilience" in continuing to operate a relatively high proportion of its pre-pandemic flights through the crisis, Antinori says Qatar Airways has been able to "read the market maybe a bit faster than the others" as it seeks to "rebalance the network".
Having the right combination of passenger and cargo revenues means "you can cover your direct operating costs", Antinori explains, even if – in common with the vast majority of the industry – the carrier is losing money overall.
That heightened importance of freight also forms part of Qatar Airways' longer-term aims, which are "to be more agile, more integrated and more sustainable, to have the right fleet, [and] to have a good mix between cargo and [passenger] revenue, without polluting the world", Antinori says.
Air cargo has been a rare bright spot for the airline industry during the pandemic, amid high demand and a capacity crunch caused by the lack of bellyhold capacity from passenger jets.