Emirates airline president Tim Clark believes the potential opening of a passenger terminal at Dubai World Central airport would enable the Dubai carrier to achieve a step-change in its growth.
"As we grow the business, we reckoned we were at critical mass a few years ago, but now I think we're not really at critical mass, simply because our terminal structures and airports won't allow us to do that," he said in reference to Emirates' current Dubai International airport home, speaking during a briefing at the IATA AGM on 6 June.
Crucially, Clark says the Dubai government is close to a decision on the future of DWC – an airport that opened in 2010 and has largely been used for cargo operations since. Emirates' desire is for a new passenger terminal to open there in the 2032-2033 timeframe.
"If we go to the DWC thing and it's designed the way we would like it, watch this space," says Clark.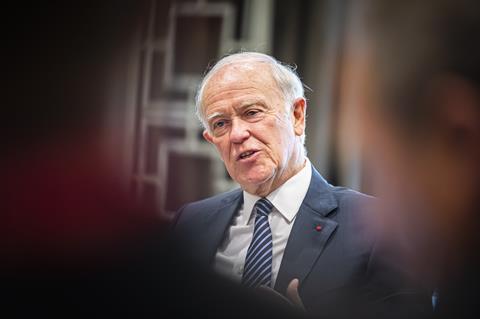 He cites such developments as reflecting the huge growth potential that still exists among the Middle East's airlines.
"I don't want to terrorise anybody, but with what is going on in the UAE in Dubai and Abu Dhabi, and in Saudi Arabia of course – you must be there to deal with it," he states, referencing moves in the latter country to launch Riyadh Air and invest heavily in commercial aviation.
For now, Emirates' growth will partly be focused on the Airbus A350-900s that it is due to begin receiving next year, with Clark stating that the carrier is looking at serving points in Africa, South America, North America and Asia with the twinjets.
There are "multiple points in Africa" in particular that interest Emirates, Clark says, while he also insists that "we aren't finished with North America by a long stretch".
Emirates' relationship with budget carrier Flydubai is also "working quite well" when it comes to driving growth, Clark says.
"They are fairly ambitious about growth plans and they are populating more and more routes that we ordinarily wouldn't go to: the 'stan' states [in central Asia], places like Catania, Naples, Genoa, all these places just add to the super-hub we have created. They are piling in," he says.
And the growth in demand for such city pairs once Emirates or Flydubai serve them means more markets eventually need upgauged aircraft.
"That's why we need the A380," Clark says. "It's like a big Dyson – it's hoovering up everything and it's a great big black hole that's sucking in matter from everywhere."
A case in point is Emirates' recent launch of A380 services to Denpasar. "As the aircraft landed, the beaches went dark and they thought it was a total eclipse because of the shadow of the aircraft all over the island," he jokes of the capital city of Bali.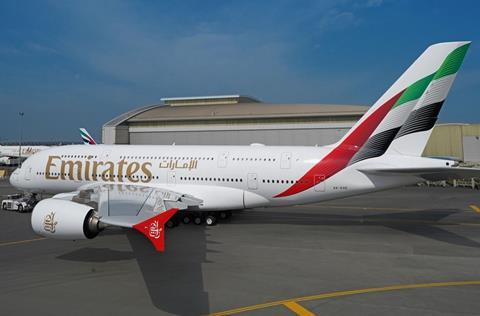 "It's an indication of demand for places like that post-Covid," Clark says, citing Europe as the source of much of that traffic. "Could that be in Phuket next, if they could take it?" he asks.
As always, Clark puts talk of the A380's benefits in the context of there being no like-for-like replacement for the superjumbos, which are due to start leaving Emirates' fleet in the early 2030s, The closest airframe is the Boeing 777-9 – which he expects Emirates to start receiving towards the end of 2025 – but that is still "a couple of hundred" seats short.
Clark says his latest attempt to pitch an updated A380 to Airbus – involving Rolls-Royce UltraFan engines, a lighter airframe and more than 500 seats across to two decks – was not met with much enthusiasm.
He finds that particularly frustrating given the lack of investment in the expansion of airport infrastructure around the world, meaning airlines such as Emirates might eventually be forced to offer fewer seats into slot-constrained airports, once the A380s are retired. That would likely push up fares, Clark suggests.
During the same briefing Clark said Emirates is planning to order more widebody jets as it looks to growth and replacement of its A380s and Boeing 777-300ERs in the next decade.
He also said that the status of Emirates' existing 787 order is "under discussion" with Boeing.