Pre-flight testing for coronavirus only makes sense if it is delivered before passengers arrive at airports, in the view of Ryanair group chief executive Michael O'Leary.
"It's too late, it takes too long, and what do you do in the middle of a terminal when you've a couple of positive tests?" O'Leary says of airport testing during the World Travel Market conference on 10 November.
He adds, however, that "we're generally supportive of pre-departure testing", but that it should be within "72 hours or 36 hours" of departure.
Under such a system, "people should be coming to airports with negative tests", he explains, meaning that with "certainly in short-haul within Europe, we can go back to flying with reasonable confidence, with reasonable security", without the patchwork of quarantine requirements that currently exist across the carrier's network.
O'Leary also laments the lack of mass testing of the general population within individual countries, which he believes would help to control the spread of the virus.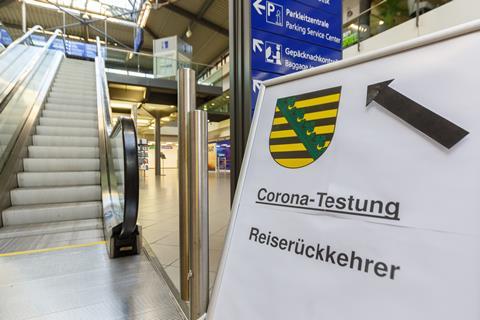 In recent weeks, Ryanair has criticised the policies adopted by the Irish and UK governments around Covid-19 travel restrictions.
In the wider industry, airlines body IATA and airports association ACI World have been lobbying for an internationally recognised pre-flight testing regime to replace quarantine requirements for arriving passengers.
Their proposals to the European Union – made in mid-September in conjunction with airlines body A4E – suggested both pre-airport and at-airport testing as viable options.
The European Union Aviation Safety Agency (EASA) and the European Centre for Disease Prevention and Control (ECDC) announced in late October that they are working on a common testing protocol for travellers within the EU, with their proposals due soon.