Global airports association ACI World and its European unit have hit back at claims from IATA chief Willie Walsh regarding rising charges for airlines in a sign that the industry's unity in the face of the pandemic is fracturing.
Speaking at the IATA AGM in Boston on 4 October, Walsh criticised what he called the airline industry's "so-called partners" for planning to increase charges during the recovery from the Covid-19 crisis.
But Luis Felipe de Oliveira, director general of ACI World, responded by citing Walsh's "disappointing" tone and "out of context" comments.
"After a period that saw unprecedented collaboration and unity of airports and airlines in surviving this crisis and rebuilding passenger confidence, it is disappointing to hear this tone of statements coming from IATA," de Oliveira states. "Claims made about the airport industry are out of context and don't reflect the efforts made by airports to support the aviation ecosystem during the pandemic."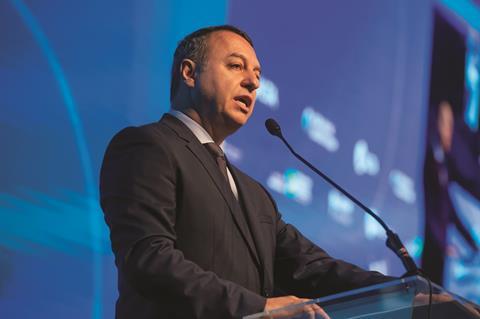 ACI Europe says Walsh's comments create a "distorted and flawed picture of the airport industry" in claiming that increases in charges at airports – including London Heathrow, which came in for particularly strong criticism from Walsh – place the burden of the recovery exclusively on to airlines, noting that the region's airports are facing a "dire situation".
While it did not dispute that charges have been increased in some cases, the European body gave a list of challenges faced by airports during the recovery from Covid-19, including falling revenues alongside largely fixed costs; less recourse to government financial support than airlines; and the need to scale up operations while revenues are still depressed, exacerbated by the slot waivers that allow airlines to drop flights without penalty.
"As a result of the above, Europe's airports are now facing an investment crunch and many will simply not be able to financially recover without increasing charges – unless governments would be willing to step in and compensate airports for not doing so," ACI Europe explains.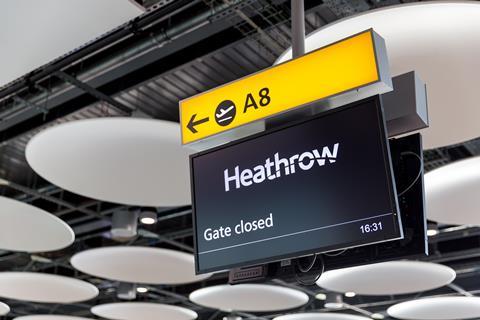 A freeze or reduction in charges would force airports "into further financial distress to the exclusive benefit of airlines", ACI Europe claims.
ACI World points to a recent survey of global airports that it says showed the majority of operators – nearly 70% – had implemented "some form of discount or incentives in their airport charging schemes to address the impacts of Covid-19 and support a recovery".
Furthermore, it notes that during 2020, many airport operators "deferred or waived certain airport charges in support of their airline clients".
Olivier Jankovec, director general of ACI Europe, also accuses airlines of hypocrisy on the issue.
"Airlines are ill-placed to give us a lesson in preserving the interests of customers, when they refused for months to refund passengers for flights that could not take place, with some still dragging their feet to do so," he says. "The intervention of the European Commission on this is telling."